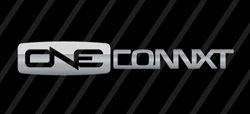 We see many uses for this technology for our clients who come to us for production & distribution solutions. We are impressed with the quality of signal & the cost savings over traditional fiber and satellite paths, said Chris Priess, SVP at Pyman Media
Amsterdam, Netherlands (PRWEB) September 10, 2014
ONE CONNXT and its Canadian Distributor, Why Complain Media, are pleased to announce an agreement with Pyman Media Group to showcase ONE CONNXT in their state of the art facilities in Toronto, Ontario Canada.
"We see many uses for this technology for our clients who come to us for turn-key production and distribution solutions. We are very impressed with the quality of signal and the cost savings achieved over traditional fiber and satellite paths," said Chris Priess, Senior Vice-President at Pyman Media Group.
ONE CONNXT, an award-winning leader in broadcast video delivery, features recently announced SpeedCoder H.265 and next generation ASI content distribution solutions, both of which will be on display at Pyman Media Group's Toronto facilities.
"We are extremely gratified to be a part of announcing this enhanced relationship in Canada," said Dave Almstead, ONE CONNXT CEO. "Opening up the Canadian market for our products and services is key to our strategy and continued growth in North America. This is the first of many Canadian clients we see recognizing both the reliability and significant economic advantage of ONE CONNXT products and services and deciding to utilize this innovative technology."
Broadcasters and content owners can see ONE CONNXT in action during IBC in Hall 1, Stand F31, and September 12-16, 2014.
About ONE CONNXT
ONE CONNXT, a division of ONE Media Corp Inc., is an award winning end-to-end HD/SD content distribution service and content transport monitoring that provides high quality live and recorded video programming around the world with significant savings over satellite or fiber. Via ONE CONNXT, video can be delivered either point-to-point or point-to-multipoint utilizing ONE CONNXT's proprietary IP solutions. Our service enables clients to successfully reach more locations with higher operational flexibility, strong reliability and reduced delivery costs.
About Why Complain Media
Why Complain Media Inc. formed in 2013 with the objective of expanding the Canadian sports broadcast landscape and bringing new innovative products to the media industry.
About Pyman Media Group
Pyman Media Group is a Toronto based Broadcast Centre providing clients with studios, post-production, transmission and closed captioning services.
Press Inquiries
ONE CONNXT:
Jodi Morelli
jmorelli(at)oneconnxt(dot)com
+1 203 249 2839