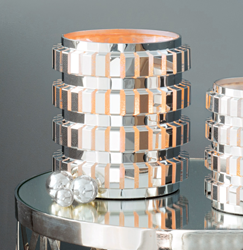 For more than a decade, PartyLite has been committed, heart and soul, to the battle against cancer. - Joan Connor, President of PartyLite North America
Plymouth, MA (PRWEB) September 04, 2014
It's huge! It's happening! The 4th biennial "Stand Up To Cancer" (SU2C) – the gigantic TV entertainment industry fundraiser for more cancer research to save more lives now -- airs live on 31 broadcast and cable networks Friday night, Sept. 5, at 8 ET and PT/ 7 CT.
Dozens of the greatest names in show business will appear – like Katie Couric, Gwyneth Paltrow, Reese Witherspoon, Pierce Brosnan, Jennifer Aniston, Halle Berry, Jon Hamm, Kiefer Sutherland, Ben Stiller, Will Ferrell, Mark Harmon, Rob Lowe – with special performances by The Who, Jennifer Hudson, Lupe Fiasco & Common, Ariana Grande and Dave Matthews, among others.
There will be viewing parties all over North America – including Canada – as well as a social media explosion connecting donors to stars, including Facebook and Twitter (@SU2C).
And once again, PartyLite, the world's #1 candle party company, is helping to light the way toward preventing and curing cancer by contributing 250 PartyLite candle and candleholder sets to be auctioned off at 250 viewing parties taking place throughout North America.
"This is truly the grandest of all events to raise vitally needed research funds," said Joan Connor, President of PartyLite North America. "For more than a decade, PartyLite has been committed, heart and soul, to the battle against cancer. Our PartyLite independent leaders and consultants, along with customers and staff contribute in so many ways throughout the year because cancer has touched the lives of us all in one way or another. We're delighted to be part of this wonderful effort, which is making a dramatic difference in the pace and scope of cancer research."
Starting in 2008 and taking place every two years since, SU2C has been seen in more than 190 countries. To date more than $260 million has been pledged to support SU2C's innovative cancer research programs through grants administered by its scientific partner, The American Association for Cancer Research, the world's largest professional organization dedicated to preventing and curing cancer.
About PartyLite
PartyLite is the world's #1 party plan company selling candles, candle holders, flameless fragrance and wax warmers as well as holiday and home décor in 21 countries through independent PartyLite business entrepreneurs. Since 1997, the PartyLite family of consultants, customers and employees has helped raise more than $14 million for the American Cancer Society and nearly $4 million for Children's Miracle Network. In 2014, PartyLite celebrates 41 years as the global leader in its category and 24 years as a member of the distinguished Blyth family of direct selling companies (NYSE:BTH). Blyth ranks #18 in the Direct Selling News "Global 100 top revenue-generating direct selling companies" for 2013. Based in Plymouth, Mass., PartyLite is a member of the Direct Selling Association and the Better Business Bureau. For more information, please visit http://www.partylite.com.