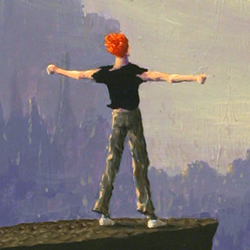 (PRWEB) September 07, 2014
The developers at DotEmu have revealed the details about the 20th Anniversary version of the Another World app for Intel® Atom™ tablets for Android*. The marketing document showcases the latest additions to this widespread adventure game.
The brochure illustrates various highlights that the app has to offer, including classic or HD graphics, a remastered soundtrack and sound effects, compatibility with a range of joysticks and updated or D-pad touch controls. The action-packed game has arrived in the 21st century with these exciting new elements, making the thrilling adventure even more captivating.
About DotEmu:
Powered by a team of zealous gamers and technologists, DotEmu ensures a selection of the very best retrogames, handpicked from the "Gold Era of Video Games" (1980s-2000). For more information, please visit: http://www.dotemu.com/