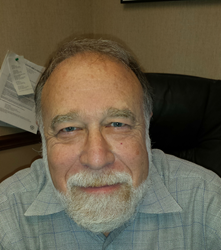 Vienna, VA (PRWEB) September 04, 2014
A beautiful smile builds confidence and gives a general sense of well-being. Richard Goldin, DDS, is a periodontist in Vienna and Manassas, VA and welcomes patients who are looking for a full set of healthy teeth in honor of Self-Improvement Month this September. Dental implants replace missing teeth preventing bone loss and the embarrassment of missing teeth.
Most people are conscious of the performance of their teeth above the gumline, but the important tasks of tooth roots are often less well-known. Not only do the roots anchor the tooth to the jawbone, they also create critical bone stimulation every time a person chews. This stimulation is necessary to keep the jawbone strong and prevent bone loss. When the tooth roots are no longer there, the bone begins to lose its density and disintegrate. It is eventually absorbed into the body, drastically changing the structure of the face.
Dentures and bridges sit on top of the gums so bone stimulation is lost, leading to poor bone density. The resulting bone loss causes dentures to fit poorly, and as they begin to slip or click, they also put the gums at risk for sores and infection. To attach a bridge or partial, surrounding teeth must be filed down, which weakens them and increases the likelihood that other teeth will be lost. Dental implants are anchored into the jawbone and replicate root function. Periodontist Dr. Goldin uses dental implants to replace missing teeth so that his patients in Vienna and Manassas, VA do not have to experience the discomfort and damage caused by dentures and bridges.
Patients in Vienna and Manassas, VA who are interested in observing Self-Improvement Month by visiting a periodontist for a new smile can visit Dr. Goldin's website for more information about dental implants.
About the Doctor
Richard Goldin, DDS is a periodontist offering personalized dental care for patients in Vienna and Manassas, VA. Dr. Goldin received his certificate in Periodontics from New York University and continues to take education courses. He is the dental director of the Medical Mission of Mercy USA, a medical and dental non-sectarian mission that travels to the Philippines each year. Dr. Goldin offers patients state-of-the-art periodontal care with a gentle and conservative approach. He works hard to ensure each patient receives the care they need without unnecessary procedures or cost and offers a variety of periodontal services, including dental implants, bone grafting, gum grafting, periodontal plastic surgery, sedation, TMJ, bruxism, and osseous surgery. To learn more about his dental services, please visit http://www.richardgoldindds.com and call 703-991-0950.