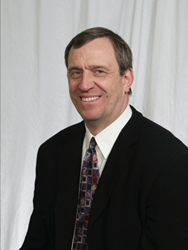 Medina, OH (PRWEB) September 04, 2014
Dr. James I. Matia recognizes September as Self-Improvement Month by raising awareness of the many benefits of proper and consistent dental care. The doctor, who has been a practicing Wooster and Medina, OH periodontist for over 30 years, offers a number of solutions to dental issues that would assist patients in achieving their self-improvement goals. One such way that patients could accomplish this is through the use of dental implants to address issues relating to missing teeth.
It is not uncommon for adults to be missing some or all of their permanent teeth. In fact, over 69 percent of American adults between the ages of 35 and 44 have lost at least one permanent tooth while over a quarter of adults above the age of 74 have lost all of their permanent teeth. If nothing else, these numbers illustrate the value of the ability of this Wooster and Medina, OH periodontist to offer dental implants as a viable option for patients who are missing teeth.
Dental implants are considered a permanent solution to missing teeth, as the implants are anchored in place within the jaw bone. This makes these implants very stable and secure, and they function in the same manner as natural teeth. They are also considered very easy to take care of, as there are no additional measures that must be used beyond traditional and routine dental care. While the Wooster and Medina, OH periodontist has a number of treatment options available to patients, the availability of dental implants is one step that can be taken in achieving a measure of self-improvement this month.
Individuals who are interested in learning more about this procedure should contact Dr. Matia's office to schedule an appointment for a consultation. The doctor will be able to discuss which treatment options may be available and how those treatment options may benefit each respective patient. There are also some considerations with regard to the eligibility of certain patients for this procedure which he will likely wish to address with each individual patient before a course of action is determined.
About the Doctor
Dr. James I. Matia is a periodontist who has offered personalized dental care for patients in Wooster and Medina, OH for 30 years. Dr. Matia graduated from Ashland College with a degree in biology and chemistry. He attended the Ohio State University College of Dentistry and then went on to receive his certificate in periodontics and his Masters of Science in Dentistry from Case Western Reserve School of Dentistry. His master's thesis, "Efficiency of Scaling of the Molar Furcation Area With and Without Surgical Access" was published in the International Journal of Periodontics & Restorative Dentistry. Dr. Matia is part of one percent of dental professionals providing the LANAP® FDA cleared laser procedure for gum disease and periodontal treatment. To learn more about Dr. Matia and his dental services, visit his website at http://www.drjamesmatia.com.