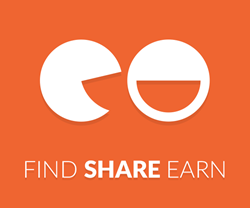 The insights from these super-influencers are going to shape the way this space is made. Several Influencer-in-Residence initiatives will help them do that.
Los Angeles, CA (PRWEB) September 05, 2014
Influencer marketing platform, NeoReach, recently raised $1.5M in funding to expand their product and services. Today, the company is announcing a highly selective influencer in residence program to work hand-in-hand with a handful of social media's top celebrities.
"There's been an ongoing divide between influencers and brands. We're taking a different approach by making these influencers an integral part of our team," said Jesse Leimgruber, CEO.
Bloggers and influencers represent brands all the time. Unfortunately, the brands, managers, and agencies hold all the power. Right now, influencers are handcuffed to working only with the brands that contact them and are forced to give the majority of their earnings to their agency. NeoReach changes this. The company pays out 100% of the brand's budget to the influencer, they don't hold influencers to contracts, and they allow influencers to be selective by providing a steady stream of brands and products to endorse.
What is the purpose of the program?
Vine star, Joey Salads, says "Social media is not just something you consume. It's the new medium of marketing and entertainment. It's the new television."
To date, his hit series Bashin' Time has garnered over 50,000,000 views, while his total views exceed 250,000,000. Even so, promotional offers for influencers are a fraction of most mainstream TV commercial budgets. A 30-second advertisement during CSI can exceed $250,000, despite CSI having only 5,000,000 viewers on average, a meager 2% of Joey's total views. NeoReach aims to change this.
Why does this happen?
Joey says, "We are getting screwed by agencies, it's just more middlemen taking more and more cuts. I don't like it."
Joey manages many of his owns promotions and remains cautious of contracts and platforms that bind influencers. Having stayed clear of most platforms for the last few years he says: "NeoReach understands our goals, they're not trying to scam me or take a large cut. They're helping the industry and fixing the space."
What does the program do?
NeoReach says that influencers accepted into the program will receive 100% of the profits from promotions. More importantly, the influencers are members of the NeoReach team. They can arrange brand deals, have input on the direction and vision of the company, manage a budget, and get exclusive access to top brands.
Joey is working with Shannon Wu and the influencer in residence team to arrange large-scale events in Los Angeles. The team is discussing buying a lavish house exclusively offered for top influencers. The house will be similar in nature to those on reality TV shows, except "bigger, better, and controlled by social media celebrities," says Joey.
Growth strategist Shannon Wu heading NeoReach's Influencer-in-Residence (IIR) program says, "This program allows influencers themselves to have direct control. What was once a fledging area for hobbyists has now become a space with unprecedented power for true impact. The insights from these super-influencers are going to shape the way this space is made. Several IIR initiatives will help them do that."
How do Influencers Join?
Given the nature of the program, there is no formal application process. Influencers are advised to reach out to an existing member of the program or contact the company directly. "It's an extremely high bar, meant for the best of the best" says Salads.
About NeoReach:
Founded by a team from Stanford University, NeoReach is a venture-backed startup based out of Silicon Valley. With over 10,000 users on the platform, a number of leading brands use NeoReach to connect with top influencers. The company aims to increase transparency and scalability of influencer marketing by empowering users and offering mainstream branding opportunities. NeoReach currently pays out 100% of brands' budgets to influencers.