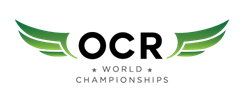 The best Obstacle Course Races test an athlete's skill, endurance, strength, and agility. Incorporating high quality Wreck Bags into our course will help us ensure we reach all those disciplines.
New York, NY (PRWEB) September 05, 2014
The Obstacle Course Racing World Championships (OCRWC), obstacle course racing's first independent championship, has announced a partnership with Lindon Fitness, a fitness product innovation and supply firm, to develop and supply obstacle racing products which will be featured in the World Championship.
Specifically, Lindon Fitness' weighted "Wreck Bags" will be utilized to challenge athletes competing in the World Championship which is being held in Ohio on October 25 & 26.
"The best Obstacle Course Races test an athlete's skill, endurance, strength, and agility," said OCRWC Founder Adrian Bijanada. "By incorporating high quality Wreck Bags into our course, we can be sure that athletes are tested across all four of those disciplines."
Lindon Fitness is proud to partner with Adventurey and further, to do so in the first OCR World Championship. "Adrian is a visionary and we admire his organization's pursuit of excellence. We are thrilled to have the Wreck Bag play a role in challenging the world's most elite athletes at the World Championships in October and for years to come," said Mindy Penney, Lindon's Founder and CEO.
Additionally, Wreck Bags will also be featured on OCR Gear, an online retailer focused specifically on Obstacle Course Racing gear and apparel. Athletes competing in the OCRWC will have the opportunity to purchase an exclusive OCR World Championship Wreck Bag at a discounted price point at the event.
About the OCR World Championships:
The OCR World Championships, announced in December 2013, is the first truly independent championship event designed to celebrate the athletes in the burgeoning sport of obstacle course racing. The race will be held on October 25th & 26th, 2014 in Cincinnati, OH. It will be one of the most diverse competitive events in the sport with over 16 racing categories including elite, age-group, and team competitions, and will feature over 50 categories for cash and prizes for athletes. For more information, visit http://ocrworldchampionships.com.
About Lindon Fitness:
Lindon Group is a product development, innovation and supply firm based in East Providence, RI. Founded in 1999, Lindon Group delivers a full spectrum of services including design, manufacturing, marketing and supply to multiple industries worldwide. Lindon Fitness, Lindon Group's newest operating division, designs and manufactures innovative products for the functional fitness and OCR worlds.
Lindon Group Inc. is a Small, Woman-Owned Business Enterprise.