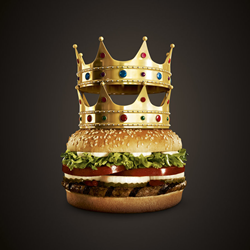 Donald Thompson, the current CEO of McDonald's, had 24 years of fast-food experience before he got into the seat – Daniel Schwartz did it in three
London, England (PRWEB UK) 15 September 2014
London School of Marketing, a leading institution offering accredited marketing and business qualifications in the heart of London, has revealed the top five reasons why expertise can beat experience, using 33-year-old CEO, Daniel Swartz, as a prime example.
"When it comes to climbing the corporate ladder, today's new graduates often find themselves stalled before they even reach the first rung. The situation is a familiar one - they cannot get a job because they do not have enough experience, but they are not able to get experience without getting a job," stated a recent London School of Marketing blog post. "Daniel Schwartz, a 33-year-old graduate from Cornell University, does not have that problem. He is the newest CEO for Burger King. And in his case, his expertise won out over his experience."
Complementing a comprehensive range of blogs, whitepapers and case studies designed to support students pursuing sought-after marketing designations, this article summarises the top five things that set Swartz apart from his older and more experienced counterparts.
"Donald Thompson, the current CEO of McDonald's, had 24 years of fast-food experience before he got into the seat – Daniel Schwartz did it in three," the article concludes. "While students doing their degrees are rightly worried about the oversaturated job markets they will soon face, Schwartz proves that if you are good enough to outsmart an experienced person, there is nothing to stop you."
Click here to read the full post.
London School of Marketing delivers accredited marketing and business qualifications, and offers courses from recognised professional bodies such as CIM, EduQual and CAM, BA (Hons) Marketing, MA Marketing and Innovation, and an MBA from Anglia Ruskin University. Based in Central London, they are a QAA approved institution. The school also has offices in Sri Lanka, a network of Local Access Points (LAPs), and online programmes of learning. Courses are run over a broad range of study modes.