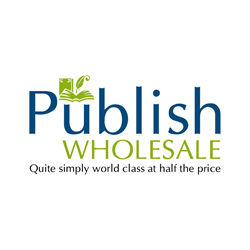 The series approaches author book promotion as a start-up small business; after 27 years of growing companies, Mr. Fitch argues there is no difference between the two.
(PRWEB) September 05, 2014
The series approaches author book promotion as a start-up small business; after 27 years of growing companies, Mr. Fitch argues there is no difference between the two. He states: "I've owned and run small businesses for 27 years…. Based on my knowledge and experience as a business founder and grower, I can tell you with 100% certainty that promoting one's book and oneself—with the operations you have to go through—is just like operating any other small business. It has the same cycles, it has the same start-up needs, the same waiting, the same team building, the same 'making-decisions-with-inadequate-data' characteristics … it has the same fear, and it has the same thrills."
In his three decades of entrepreneurship, Mr. Fitch has created and grown everything from an Inc. 500 healthcare patient-acquisition firm to his present position as chair of International Content Management, the parent company of both Accurance and Publish Wholesale. Accurance was the first firm worldwide to grow across-the-board, high volume prepress production services to publishers in the self-publishing industry, in fact, causing the creation and explosion in growth of what are some of the largest such firms in the world today. Today, Accurance serves dozens of publishers, big and small, and Publish Wholesale hundreds of authors.
Getting down on the basics, he narrows the foundation of establishing and managing a small business into five major aspects—capitalization, delegation, expectations of returns, systems orientation, and fear—and how these fit into the concept of book promotion. Through each subject, he outlines not only how understanding these aspects play a significant role in the success of the book, but he backs up major points with real-world data and shows the author how to do the same.
Starting from the very roots of the business process, the series pinpoints the "dos," highlights the "don'ts" of book promotion, as well as the improper beliefs and behaviors that can lead the venture to failure. "Most authors—in fact, most people—will tell themselves 'This doesn't apply to me' in this or that circumstance. They will go off on their own adventure…and end up looking around for whom to blame when they fail. It is your job and your responsibility to *not* be one of those people."
The series does not promise instant accomplishments. It does guarantee better opportunities by starting on the right foot and taking better roads to a fruitful book promotion venture. "Contrary to what most authors think, book self-promotion does have an empirical road map." As stated on the first part of the series, "If you avoid the biggest land mines, you have a chance at success. If you emulate those that have succeeded before you and truly make your best effort at doing that, you have an even greater chance of succeeding. In this series of articles we are going to show you the biggest land mines, and tell you what has worked best."
The first part of "Self-Publishing 101: The Art and Science of Book Promotion" series is now available on Publish Wholesale and accessible via sign up process.
About Jon Fitch (LinkedIn)
Jon Fitch is an accomplished entrepreneur who has run Inc. 500 businesses, consulting businesses, marketing businesses, publishing businesses, and more for nearly 30 years. He is the founder and CEO of Publish Wholesale, a self-publishing services firm for authors.
About Publish Wholesale
Publish Wholesale is a self-publishing firm that provides high quality and low cost publishing and promotion services to independent authors. For more information about the company and its services, visit http://www.publishwholesale.com.