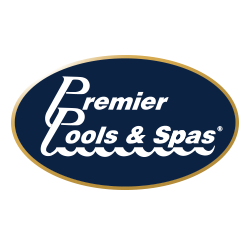 (PRWEB) September 16, 2014
Premier Pools & Spas is pleased to announce their Maine team is building a one-of-a-kind ocean pool. This pool restoration started from an original ocean pool that was crudely constructed more than 100 years ago. This pool wasn't well-maintained and was in serious need of repairs due to natural deterioration.
The professional staff at the Premier Pools & Spas Maine office took on the project to restore this magnificent pool that has brought the ocean to the family for generations. The first step in the restoration process was to add several tons of epoxy coated steel to the existing structure to add more strength. After the steel was set into place, their professionals shot a gunite material onto the steel to strengthen the pool, improving the structure's durability and reinforcing the structure so it can last for at least 100 years more. The gunite material was professionally carved to mimic natural-looking stone to create a seamless transition for this unique project,.
This large-scale project measures 100 feet long and 10 feet tall on one side, and holds more than 300,000 gallons of sea water. The immense size of this ocean pool makes it one of the larger projects handled by Premier Pools & Spas in Maine. The crew of Premier Pools and Spas in Maine were delighted to get a chance to work on such a unique pool. While the homeowners, as well as neighbors and friends, were impressed with the outcome of this project.
Anyone who would like to learn about this unique ocean pool or the other services offered can find out more by visiting the Premier Pools & Spas website.
About Premier Pools & Spas: Premier Pools & Spas is a national pool company that offers design and installation services to residential and commercial customers. With more than 25 years of experience, they are able to create beautiful pools that are structurally sound and meant to last for years. They strive to help their customers with every step of the pool building process, including design, installation, financing, remodeling and resurfacing.