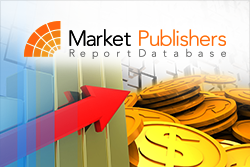 London, UK (PRWEB) September 05, 2014
Small cells, carrier WiFi, DAS (distributed antenna systems) and C-RAN (cloud radio access networks) infrastructure is set to account for more than 50% of all mobile data traffic by 2015-end, whilst overall investments in the HetNet ecosystem are expected to amount to USD 20 billion in 2020. HetNet infrastructure is projected to carry over 70% of total data traffic on mobile networks by the end of the forecast period, which will comprise USD 380 billion in revenue from mobile data services.
To date, the HetNet value chain is very fragmented with incumbent macrocell vendors and pure-play companies vying for a larger market share. The value chain is expected to consolidate in the next few years following a series of acquisitions by industry behemoths like Intel, Nokia, Ericsson, and Cisco.
Eying the driving power behind C-RAN and small cell deployments, some DAS vendors, like Kathrein-Werke KG and BTI Wireless, have developed C-RAN and small cell offerings. Enterprise RAN investments based on a combination of coordination and small cells platforms are poised to reach USD 5 billion in 2020. Mobile fronthaul solution investments are likely to grow at around 40% CAGR during 2014-2020, accounting for close to USD 2.6 billion in revenue by the end of the projected period.
New research study "The HetNet Bible (Small Cells, Carrier WiFi, DAS & C-RAN): 2014 - 2020 - Opportunities, Challenges, Strategies, & Forecasts" worked out by Signals and Systems Telecom is now available at MarketPublishers.com.
Report Details:
Title: The HetNet Bible (Small Cells, Carrier WiFi, DAS & C-RAN): 2014 - 2020 - Opportunities, Challenges, Strategies, & Forecasts
Published: September, 2014
Pages: 551
Price: US$ 2,500.00
http://marketpublishers.com/report/wireless_technology/wifi-wimax/hetnet-bible-small-cells-carrier-wifi-das-c-ran-2014-2020-opportunities-challenges-strategies-forecasts.html
The study presents an in-depth analysis of the world small cells, carrier WiFi, DAS and C-RAN markets, covering the technology, key market challenges & drivers, standardization incentives, investment opportunities, vertical markets, different business cases, an analysis of the value chain, the industry's roadmap, best deployment case studies, vendors' market shares and top service and/or product strategies. Furthermore, the research report contains comprehensive forecasts for the market through to 2020, alongside individual shipment and revenue projections for small cells, carrier WiFi, SCaaS, DAS, small cell backhaul, C-RAN, SON and mobile data services across 6 regions. Historical data are provided for 2010, 2011, 2012 and 2013.
Key Report Themes:

Overview of small cell, carrier WiFi, DAS and C-RAN technology and architecture.
Integration & offloading technology for HetNets.
Market driving factors and major benefits of HetNets.
Challenges to, and stimulators of the growth of the HetNet ecosystem.
HetNet industry roadmap for 2010 –2013 plus forecasts to 2020.
Value chain of the HetNet industry.
Analysis of the major vendors and key acquisitions.
HetNet deployment solutions.
Vertical markets for HetNets.
C-RAN fronthaul and small cell backhaul technology, requirements and burning issues.
Standardisation and regulatory policies.
True insights in SCaaS (small cells as a service).
Detailed case studies of small cells, SCaaS, C-RAN, DAS and carrier WiFi deployments.
Industry, vendor and wireless carrier commitments to HetNet deployments.
Enterprise RAN solutions.
Public security and military centric LTE small cells.
WiFi enabled LTE gateways (base stations)
Examination of the SON (self-organizing network) technology.
Granular profiles and market positioning evaluation (actual strategy, target market and products and/or services) for the HetNet market players, such as DAS, RRH & repeater solution providers; pure-play small cell vendors; C-RAN solution providers, HetNet focused SON solution providers; carrier WiFi focused vendors; wireless network (macrocell, core) infrastructure vendors; test & measurement solution providers; chipset, software, technology & component vendors; WiFi network providers and backhaul/fronthaul solution providers.
Conclusion and key strategic recommendations for wireless carriers and macrocell infrastructure vendors, and HetNet solution vendors.
More new market research reports by the publisher can be found at Signals and Systems Telecom page.