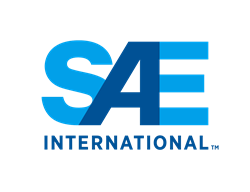 Participants will hear from a top engineer from Achates Power, which is developing an advanced, low-emission diesel engine for light-duty automotive and other industry sectors.
WARRENDALE, Pa. (PRWEB) September 08, 2014
"Engine Design and Efficiency," a free-of-charge webcast from SAE International will discuss how engineers are pushing beyond the boundaries of thermal efficiency with a flurry of new combustion regimes including reactivity-controlled compression ignition, partially premixed combustion, and gasoline compression ignition, as well as advanced diesel concepts that employ low compression ratio and high EGR rates, all aiming for low engine-out NOx and particulate levels.
The 60-minute technical presentation will be delivered in a webcast beginning at noon (U.S. EST) on Thursday, Sept. 18.
Participants will hear from a top engineer from Achates Power, which is developing an advanced, low-emission diesel engine for light-duty automotive and other industry sectors. Complementing the discussion will be an expert from dSPACE, who will bring new insights into the latest tool sets for mechatronic systems simulation, and a senior product development engineer from Schaeffler Automotive, who will discuss state-of-the-art engine friction-reduction solutions.
Webcast attendees will have the opportunity to engage the experts during the Q&A segment.
The speakers are:
Fabien Redon, VP, Technology Development, Achates Power: Fabien Redon joined Achates Power in 2009 and is vice president of technology development, responsible for advancing the opposed-piston, two-stroke engine. Previously, he was vice president of performance and emissions development, overseeing support for customer projects and combustion development and leading the work on the opposed-piston engine combustion system. He also worked as a lead development engineer for General Motors Corp., overseeing vehicle development of the 4.5L Duramax engine for the U.S. light-duty truck market, and as an advanced development and application engineer at Detroit Diesel Corp., where he coordinated the integration of advanced light-duty diesel engines. He also was responsible for the Mercedes medium-duty diesel engine application for Freightliner. Fabien earned a bachelor's degree in mechanical engineering from Florida Institute of Technology, a master's of engineering in automotive engineering from the University of Michigan, and an MBA from the University of California, San Diego.
Norbert Meyer, Team Leader Modeling Drivetrain, Modeling Group, dSPACE GmbH: Norbert Meyer is a Team Leader in the modeling group at dSPACE GmbH. His team is responsible for the development of real-time capable plant models of the powertrain components of a vehicle, including mean value and crank angle synchronous engine models as well as drivetrain components. The models are integrated in the automotive simulation models product suite, mainly used for hardware-in-the-loop testing. Norbert joined dSPACE as an application engineer in 2006, working in several international HIL projects. In 2009, he joined the modeling group in order to be responsible for internal-combustion engine models. He achieved his diploma degree in mechatronics at the University of Applied Sciences in Bochum and his master's degree in control engineering at Coventry University, as well as a master's degree in mathematics at the Fernuniversität in Hagen.
Allen Hale, Senior Product Development Engineer, Schaeffler: Allen Hale serves as a senior product development engineer at Schaeffler Group USA Inc., working in valvetrain systems in the engine components division. Since 2000, he has worked in product development of automotive components for gasoline and diesel powertrains. Much of his work focuses on reducing parasitic loss and improving efficiency. In addition, he is responsible for implementing roller bearings within the engine including camshafts, balance shafts, and crankshafts. Allen earned his bachelor of mechanical engineering degree and a master's degree in automotive systems from the University of Michigan - Dearborn.
The Webcast is sponsored by AlFe, dSPACE and Henkel AG and is hosted by SAE International.
Moderator will be Lisa Arrigo, Custom Electronic Products Editor, SAE International.
To learn more about Engine Design and Efficiency, click here. To find the start time in a different time zone, click here.
SAE International is a global association committed to being the ultimate knowledge source for the engineering profession. By uniting over 145,000 engineers and technical experts, we drive knowledge and expertise across a broad spectrum of industries. We act on two priorities: encouraging a lifetime of learning for mobility engineering professionals and setting the standards for industry engineering. We strive for a better world through the work of our philanthropic SAE Foundation, including programs like A World in Motion® and the Collegiate Design Series™.