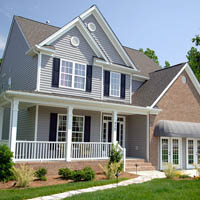 LINCOLN, R.I. (PRWEB) September 05, 2014
As summer winds down, it's time for many people to start closing up vacation homes and cottages for the winter. That's why Amica Insurance is sharing tips to help protect those properties until next year.
The Insurance Institute for Business & Home Safety suggests the following when closing summer homes:

Remove all food to keep out rodents, and unplug all appliances.
Drain the water system to avoid frozen pipes. If the water system has to stay on, make sure pipes are insulated, especially those in a garage, basement or attic.
Secure windows and doors, and inspect for openings.
Set the thermostat to no lower than 55 degrees in colder climates, which will help prevent frozen pipes. In warmer climates, set the air conditioning to come on at 85 degrees, which will help prevent damage from high humidity.
With many homeowners not returning until the following summer, it's also important to make sure homes look occupied. Here are a few tips to help do that:

Make sure interior and exterior lights are on timers or motion detectors.
Stop mail and newspaper delivery.
Have someone mow the lawn and remove snow from the driveway.
About Amica Insurance
Amica Mutual Insurance Co., the nation's oldest mutual insurer of automobiles, was founded in 1907. The company, based in Lincoln, Rhode Island, is a national writer of auto, home, marine and umbrella insurance. Life coverage is available through Amica Life Insurance Company, a wholly owned subsidiary. Amica employs more than 3,300 people in 43 offices across the country. For more information, visit Amica.com.
CONTACT: Vince Burks, Corporate Communications, 50 Amica Way, Lincoln, RI 02865-1155, 800-652-6422, ext. 24563
Twitter: Amica
Facebook: Amica Mutual Insurance Co.