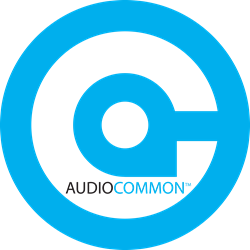 What makes this stage so special is that it melds technology and futurist ideals with artists that embody Hip-Hop's uniqueness
(PRWEB) September 05, 2014
AudioCommon, the cloud collaboration platform for artists, is packing up and heading to Atlanta to hold a showcase event at this year's A3C Hip Hop Festival. The AudioCommon Showcase will be held in the heart of Atlanta at the Connect Lounge, and will feature some of the best independent artists from across the country, to include: Go Dreamer, T*Merk, Money Makin' Nique, Mann (aka Yump Daniels), Dutch ReBelle, and Jetpack Jones, to name a few.
"What makes this stage so special is that it melds technology and futurist ideals with artists that embody Hip-Hop's uniqueness and the uncharted potential of its future," said Jordan Alston, A&R and Atlanta Rep of Lisa Davis Music Management. "As a tech platform, AudioCommon is almost made for the genre—they are both raw, energetic, and trendsetting. This showcase's inaugural lineup reflects just that."
After celebrating 10 years in the game, the A3C Hip Hop Festival (A3C stands for "All 3 Coasts") is the leading hip-hop festival in the country. From its humble beginnings in 2005, A3C has grown from a regional showcase event into an internationally-celebrated cultural experience including: music, art, education, film, style, and more.
"We started A3C 10 years ago to provide a platform for up-and-coming hip hop artists," said Mike Walbert, General Manager of A3C. "Today, we continue to provide talented artists with opportunities and connections. We are proud to partner with a company that does just that—AudioCommon, a pioneer in music collaborative technology and a leading music platform for independent artists."
About AudioCommon:
AudioCommon is redefining the way music is created and shared in today's interconnected world. Through AudioCommon's Cloud collaboration platform, artists and the larger Music Industry can collaborate in new ways during the earliest stages of the creative process, and share new types of audio content to engage fans with fresh, interactive experiences. In 2013, AudioCommon garnered several awards including the "Best Bootstrapped Company" award at the South by Southwest (SXSW) Music Accelerator in Austin, TX, and the "Notable Startup" award at the SF Music Tech Summit. AudioCommon works with some of the biggest names in today's Music Industry, and has a large and growing base of indie artists. Find out more at AudioCommon.com