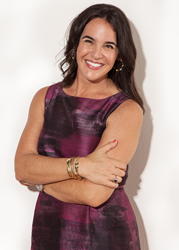 Paramus, NJ (PRWEB) September 08, 2014
After nearly two decades of a career that has included work as an assistant director of admission, private educational consultant and public speaker, author Cynthia Muchnick has taken her expertise and put it down in writing, making the college application process a little bit easier for today's high school students.
In her 9th title, Writing Successful College Applications: It's More Than Just the Essay, Muchnick offers proven strategies to help college-bound students navigate and execute the writing required for their college applications. Each chapter begins with Muchnick's expert advice and valuable Dos and Don'ts to help avoid common pitfalls of application writing. However, the majority of the book features student writing samples that offer a peek into hundreds of actual college applications—from personal statements to "brag sheets" to activity and academic paragraphs. By perusing a wide array of real essays from the most mainstream students to the most competitive, readers are able to consume a variety of styles, themes and topics to help them discover their own voice when it's their turn to draft their college applications.
In addition, Muchnick includes practical advice from deans of admission from a variety of U.S. colleges and universities. Muchnick says, "My goal for Writing Successful College Applications was to offer enough professional advice and actual writing samples to make the college application writing process a bit less daunting and more manageable for students." She offers this advice to students: "Applying to college is just another of life's hoops to jump through, a rite of passage that you will conquer and survive. Use the opportunity to toot your own horn (within reason), and be the best advocate for yourself that you can be while retaining your authentic voice."
Writing Successful College Applications is a tool to de-stress and de-mystify the college application process. Most importantly, Muchnick just wants students to know that they can write something that is unique to them.
Cynthia Muchnick lives with her husband and four children in Newport Beach, California. To learn more about the author, visit http://www.cynthiamuchnick.com and follow the book on Twitter @CollegeAps and Facebook at Writing Successful College Applications.
Look for Writing Successful College Applications, published by Peterson's, on sale September 30, 2014.