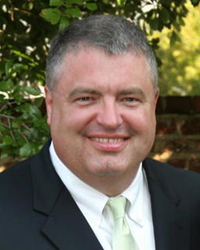 Irving, Texas (PRWEB) September 09, 2014
Mark E. Jones, Chairman and CEO of TWG Insurance and Goosehead Insurance, is pleased to announce the merging of operations of the two leading independent insurance agencies. The Goosehead Insurance brand will be used across all channels of distribution. Michael C. Colby has been named Chief Operating Officer of the combined operation and Mr. Jones will continue in his role as Chairman and CEO.
According to Insurance Journal's most recent rankings, TWG Insurance is the 12th largest privately owned personal lines insurance agency in the United States. Since commencing operations in 2012, Goosehead has grown to produce as much new business as TWG. "Combining these great organizations will allow us to grow our accumulated experience at double our previous rate and widen the strategic gap between us and our competitors," stated Mark Jones.
Michael Colby added, "Our investment in back office infrastructure, intellectual capital and technology is enabling our agents to realize unprecedented success, allowing them to serve our clients in a highly differentiated way. We are thrilled about the future."
Corporate headquarters will remain in Irving, Texas.
About TWG Insurance and Goosehead Insurance
Founded in 2003, TWG Insurance is one the largest and fastest growing personal lines insurance agencies in America with clients in over 40 states. The company has made no acquisitions; all growth has been organic. Goosehead Insurance began operating as a franchise organization in 2012 and has grown to include more than 90 agency partners, making it one of the nation's largest and fastest growing franchise insurance businesses. Goosehead is actively operating in Texas, Virginia, Florida and California.