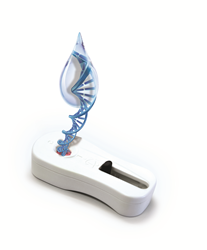 Philadelphia, Pa. (PRWEB) September 08, 2014
Invisible Sentinel Inc., a life-sciences company that develops and manufactures rapid molecular diagnostics for the food and beverage industries, announced today that it will partner with Victory Brewing Company to develop a diagnostic assay to detect beer-spoiling microbes.
The assay, to be called Veriflow® brewPAL, will be developed with the use of Invisible Sentinel's proprietary Veriflow® technology, which is already the basis of tests marketed to detect microbes of concern during food and wine production and distribution.
Veriflow® brewPAL will enable the rapid on-site detection of two types of bacteria, Pediococcus and Lactobacillus, which can affect the taste of beer by producing lactic acid. Current testing methods are laborious and time-consuming, with the consequence that corrective measures are delayed. The result for brewers can be spoilage, higher production costs, and delayed product release.
Nick Siciliano, Chief Executive Officer and co-founder of Invisible Sentinel, commented:
"As we expand the applications of Veriflow® technology, we are fortunate to work with partners who have earned a reputation for high-quality products. Victory keeps to the highest standards in making its craft beers, and its deep experience in brewing will be essential to the success we anticipate in this joint-development initiative."
Ron Barchet, Chief Executive Officer of Victory, added: "Brewing a great beer requires a dedication to quality assurance. Invisible Sentinel brings to Victory the sort of innovation we're always looking for to help us keep our edge."
The agreement between Invisible Sentinel and Victory anticipates that a successfully developed Veriflow® assay to detect Pediococcus and Lactobacillus will be made available to the international market.
The partnership with Victory was established through Invisible Sentinel's Custom Solution Program, a contract service that helps clients develop customized assays on the Veriflow® platform. Under the same program, Invisible Sentinel recently partnered with Jackson Family Wines to develop and commercialize Veriflow® BRETT, a test for the presence of Brettanomyces bruxellensis in wine.
Invisible Sentinel has also developed the following suite of marketed assays for food pathogens: Veriflow® LS for Listeria species, Veriflow® SS for Salmonella species, Veriflow® CA for Campylobacter, and Veriflow® LM for Listeria monocytogenes. Veriflow® assays for Escherichia coli (E. coli) 0157:H7 and Shiga toxin-producing E. coli (STEC) are pending approval by the Association of Analytical Communities (AOAC).
About Invisible Sentinel
Invisible Sentinel is the inventor of Veriflow® technology, a patented, molecular flow-based technology that draws from the company's core competencies in molecular diagnostics, antibody design, and immunoassays. Veriflow® test kits are finding applications across multiple industries. Invisible Sentinel helps the food industry to detect foodborne pathogens. The company works with winemakers and beer artisans to cost-effectively improve the quality of their products. And it can apply Veriflow® technology to challenges in other industries, too, designing custom solutions for healthcare, veterinary services, biodefense, and environmental testing. Each solution is specific, but each retains the inherent advantages of Veriflow® technology—it's simple, accessible, and affordable.
For further information, please visit http://www.invisiblesentinel.com.
About Victory Brewing Company
Victory Brewing Company is a craft brewery headquartered in Downingtown, Pennsylvania. Founded by childhood friends, Bill Covaleski and Ron Barchet, who met on a school bus in 1973, Victory officially opened its doors in February of 1996. In addition to the original Downingtown brewery and brewpub, Victory recently opened a second state-of-the-art brewery in Parkesburg, PA to expand production capabilities and serve fans of fully flavored beers in 34 states with innovative beers melding European ingredients and technology with American creativity. http://www.victorybeer.com
###