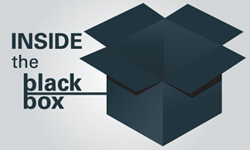 Reviewing a checklist of technological and psychological considerations can make the black-box evaluation process simpler and more effective.
Boulder, CO (PRWEB) September 08, 2014
A new E Source White Paper, High Tech Versus High Hype: Avoiding the Pitfalls of Black-Box Technologies aims to help energy-efficiency technology evaluators avoid products that are unlikely to save energy as advertised. To do this, the paper provides an overarching framework that can be used to evaluate vendor claims around energy-saving potential in an efficient and cost-effective way. E Source also breaks down many of the specific factors that can lead to confusion about the efficacy of unfamiliar products that purport to save energy.
"At first glance, some of the considerations mentioned in our paper may seem self-evident, but our experience is that many of them are frequently overlooked by a wide range of evaluators at utilities and Fortune 500 companies alike," says Essie Snell, research manager in the technology group at E Source. "Even long-time engineers can be swayed by misleading information or clever marketing strategies, so it's important to carefully consider any claims on a number of fronts before moving forward with a new or unfamiliar energy-saving technology."
For more than two decades, E Source has been helping many of the top electric and gas utilities across North America—along with a host of Fortune 500 companies—evaluate the energy-saving potential of new technologies on the market. In doing so, the company has identified a number of ways to streamline the process. Unlike many technology evaluators, who may review product test reports or conduct tests themselves to see what energy savings result without necessarily understanding the reason for those savings, E Source's general approach is to consider the claimed mechanism of savings and only review independent test data to see whether it validates that mechanism.
"Ours is a comparatively quick and inexpensive process that can help weed out ineffective or underperforming technologies early on," says Snell. "And it avoids the pitfalls that many 'commonsense' methods of evaluating technologies—including field tests and vendor guarantees—may fall into when attempting to assess potential energy savings."
For more in-depth information on this approach to assessing black-box technologies, read the E Source White Paper High Tech Versus High Hype: Avoiding the Pitfalls of Black-Box Technologies. E Source members should plan to attend the 2014 E Source Forum in September, where they can participate in a lively and illuminating session on the topic. E Source members can also visit the Black-Box Resource Center to see an up-to-date list of all of our reports on technologies whose energy savings or other claimed benefits have not, in our view, been sufficiently substantiated.
About E Source
For 26 years, E Source has been providing unbiased, objective research and advisory services to over 300 utilities and large energy users. Our energy experts have answered more than 8,000 questions over the past 3 years. This guidance helps our customers advance their efficiency programs, enhance customer relationships, and use energy more efficiently.