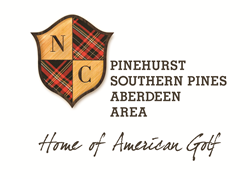 We drive a lot more revenue-per-visitor than just about any other county in the state.
Southern Pines, NC (PRWEB) September 15, 2014
Before the final tally of the economic impact of the back-to-back U.S. Open Championships, Moore County, NC saw a strong increase in visitor spending in 2013. Total visitor spending for the year hit almost $410 million. Tourism is one of the top economic drivers in the county. That number equates to 5,140 local jobs and $32.7 million in local and state tax receipts.
The county started feeling the upturn in 2012 and has continued through 2013. The first six months of 2014 are showing really strong growth as well with hotel room sales up 43% for that period which includes the extremely successful U.S. Open Championships.
The facts and figures are the result of an annual study commissioned by the NC Division of Tourism, Film and Sports Development and conducted by the U.S. Travel Association. It uses sales and tax revenue data, employment figures and other industry data to determine the overall impact of visitor spending in North Carolina. Moore County ranked 11th out of the state's 100 counties for the highest visitor spending.
Looking forward to the 2014 study, Moore County should see a third consecutive year of increased visitor spending which translates to hundreds of dollars in savings for residents of the county. "Tourism is on the right growth curve," says Caleb Miles, President & CEO of the Convention and Visitors Bureau. "But there is certainly room for it to grow even more."