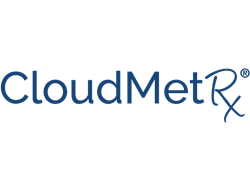 ...reduce the need to manually enter data and instead automatically sync their CloudMetRx profile ...with Witihings devices.
San Francisco, CA (PRWEB) September 08, 2014
CloudMetRx, a San Jose based provider of healthcare solutions, today announced the integration of its apps' features with the Withings suite of smart devices. This integration will help users reduce the need to manually enter data and instead automatically sync their CloudMetRx profile with vitals and exercise data from Withings devices.
"Our goal is to provide users with actionable insights to improve their overall health. Leveraging the synergy between CloudMetRx and Withings means users can combine biometric and exercise data collected by Withings devices with medical data from other sources, thereby promoting healthy behaviors," said Sameer Kanagala, Founder and CEO of CloudMetRx.
CloudMetRx users can now use a Withings Pulse O2 activity tracker and Smart Body Analyzer wireless scale to track and correlate health measurements with their Withings Wireless Blood Pressure Monitor. Users can also share their health summary and any patterns relating to activity and vitals with a doctor or caregiver.
CloudMetRx hopes to further improve its users' experience with the app and help them improve all aspects of their well being by using connected health devices.
About CloudMetRx
CloudMetRx, provides easy to use personal healthcare solutions. We harness the power and scale of the cloud, mobile apps, wearables, in-home medical devices and analytics to empower users with the knowledge and tools they need to be proactive participants in their health. We provide customized reports and insights based on users' input to gain more out of doctor's visits, thereby delivering better health outcomes while improving quality and lowering costs
About Withings
Withings is the company that leads the connected-health revolution. Founded by visionary innovators Cédric Hutchings and Eric Carreel, Withings creates products and services that empower people to track their lifestyles and improve their everyday well being for better long-term health. Emotional, flawlessly designed and simple-to-use, they seamlessly introduce cutting-edge innovation into people's daily routine. Since 2009, Withings has built a range of products that covers the whole health spectrum including the Withings Pulse (activity tracker), the Smart Body Analyzer, the Wireless Blood Pressure Monitor and Withings Aura. Every piece of collected data comes to life into the Withings Health Mate application where users get coaching and motivation tools to shape every aspect of their health.
Read more about Withings on http://www.withings.com.
For high res. images and press releases, visit http://www.withings.com/us/news-events.html
Additional Resources
Website: https://cloudmetrx.net
Download CloudMetRx from the Apple App Store: https://itunes.apple.com/us/app/cloudmetrx/id731295362?mt=8
Twitter: http://twitter.com/#!/cloudmetrx_ca
Facebook: https://www.facebook.com/cloudmetrx