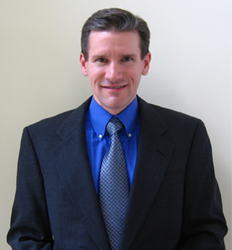 Clinton Township, MI (PRWEB) September 05, 2014
Patients who dread or avoid going to the dentist can protect their oral health by visiting Dr. Michael Aiello, who now offers various forms of sedation dentistry to accommodate patients from Clinton Township, MI. Sedation dentistry can help patients with a severe fear of the dentist receive necessary treatments while experiencing minimal stress or discomfort. Dr. Aiello and his staff ensure the comfort of patients through various kinds of sedatives, depending on the needs and preferences of each patient.
There are many causes of dental anxiety or phobia, including fear of pain, negative past experiences, aversion to losing control, and embarrassment. Patients with severe phobia or anxiety may choose pain and potential health risks over the physical and emotional discomfort that comes with seeking necessary dental treatments. Data from the University of Washington's Dental Fears Research Clinic indicates that fear of the dentist prevents 5 to 8 percent of Americans from ever visiting a dental professional. According to the same source, about one-fifth of Americans only visit the dentist if a serious oral health problem develops. Unfortunately, patients who avoid or limit dental visits miss out on preventative treatments and risk significant health complications.
With sedation dentistry, Dr. Aiello can ensure that all of his patients in Clinton Township, MI, receive the treatments they need. Before a procedure, Dr. Aiello evaluates whether a patient with anxiety or dental phobia would benefit from minimal, moderate, or heavy sedation. Dr. Aiello is prepared to use a number of different sedatives to meet the needs of each patient. Oral sedation can relax patients without the use of needles. Nitrous oxide offers powerful effects for patients who need a short-term sedative that will wear off shortly after the procedure.
Patients who have let fear of the dentist interfere with their oral health are encouraged to visit Dr. Aiello's website or call his office today to learn more about the benefits of sedation dentistry. Patients in Clinton Township, MI, who experience tension, physical illness, panic, or difficulty breathing when they visit the dentist or think about dental procedures may want to consider sedation dentistry. Patients who are ready to learn more are welcome to call Dr. Aiello's office to set up a consultation.
About the Doctor
Dr. Michael Aiello is a general dentist offering personalized dental care for patients in Clinton Township, MI since 1989. Dr. Aiello received his DDS degree from the University of Michigan School of Dentistry and continues to take advanced courses and education. Dr. Aiello has trained at world renowned institutions including The Center for Advanced Dental Studies, The Harvard University School of Dental Medicine, and The Institute for Advanced Laser Dentistry. He is part of one percent of dental professionals providing the LANAP® FDA cleared laser procedure for gum disease and periodontal treatment. To learn more about Dr. Aiello and his dental services visit his website at http://www.michaelaiellodds.com and call (586) 690-4167.