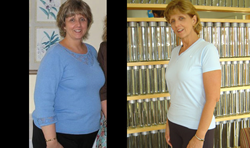 Much like the Nordic Diet, Diet Doc focuses on teaching people how diet can impact their physical and emotional health.
Dallas, TX (PRWEB) September 19, 2014
The Nordic Diet, which introduces a traditional Scandinavian style of eating, is making its way to the United States. Much like Diet Doc's medical weight loss programs, the Nordic Diet emphasizes cooking and eating good food which leads to improved health. The Nordic diet also focuses on teaching patients to understand how diet can impact their physical and emotional health. http://www.news.com.au/lifestyle/health/say-hello-to-the-nordic-diet-a-traditional-scandinavian-style-of-eating/story-fneuzkvr-1227012485627 The difficulty that most Westerners will encounter, however, is actually acquiring the foods that make the Nordic Diet so popular, such as lingon berries, cloud berries, bilberries, Elk, Reindeer and Kangaroo.
Although the ingredients of the Nordic Diet may be foreign to people in the U.S., the diet does have a common goal with Diet Doc's medical weight loss programs – to help people improve their health, trim their waistline and enjoy a more active and fulfilling life by consuming foods that fuel the body without accumulating unhealthy fat stores.
Diet Doc has combined decades of scientific fast weight loss research with modern medical understanding to develop their medical weight loss programs that have helped thousands of people throughout the country realize their weight loss goals.
New patients will complete a medical questionnaire and consult with one of Diet Doc's highly trained physicians, who will review the patient's entire system to uncover the real reason for weight gain. Based on the review, the doctor may recommend hormone treatments that, when combined with diet plans that are uniquely designed to be specific to each patient's individual nutritional and medical needs, body size and weight loss goals, will target and attack fat that is hidden in the hard to reach areas of the body. Diet Doc's exclusive appetite suppressants and diet pills may be included for those who wish to see faster weight loss results.
Diet Doc is committed to helping everyone, in any part of the country, lose unhealthy, embarrassing excess fat safely, naturally and rapidly and bring their modern approach into the comfort of each patient's living room. By partnering with Telemedicine, patients can now choose the best health care and fast weight loss experts from any location in the country without costly, embarrassing and time consuming visits to doctor's office and weight loss clinics. And, for added convenience, patients may choose to have all hormone treatments and diet products delivered directly to their home or office for immediate use. Each shipment will include a Certificate of Analysis, performed by a third party laboratory, detailing the quality and quantity of all active ingredients.
Diet Doc's medical weight loss programs are so successful because they offer patients a safe and sensible solution to losing excess fat and controlling weight gain, medical supervision throughout and unlimited access to their staff of dedicated and compassionate doctors, nurses, nutritionists and coaches. The company has become the country's most reliable source of safe and fast weight loss and urge everyone who wants to lose weight to call today to schedule a free and confidential consultation.
About the Company:
Diet Doc Weight Loss is the nation's leader in medical, weight loss offering a full line of prescription medication, doctor, nurse and nutritional coaching support. For over a decade, Diet Doc has produced a sophisticated, doctor designed weight loss program that addresses each individual specific health need to promote fast, safe and long term weight loss.
Diet Doc Contact Information:
Providing care across the USA
Headquarters:
San Diego, CA
(888) 934-4451
Info(at)DietDoc(dot)info
http://www.dietdoc.com
Twitter: https://twitter.com/DietDocMedical
Facebook: DietDocMedicalWeightLoss