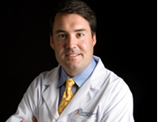 (PRWEB) September 09, 2014
Campbell Facial Plastic Surgery is excited to announce it will soon be the home for a Halo fractional laser. Manufactured by Sciton, this unique laser is the only one of its kind on the market today. The Halo will be available to patients in Dr. Andrew Campbell's Mequon office.
The Halo is set apart from other aesthetic lasers by the fact that it combines two different laser wavelengths together in one device. This combination allows it to create exceptional results, while virtually eliminating any associated downtime. The laser can improve the skin's texture, as well as eliminate both epidermal and deep discoloration. It can also reduce pore size and minimize wrinkles. Patients will see a rejuvenated, youthful appearance without the risks involved with more aggressive treatment options. According to clinical investigator Chris Robb, MD, PhD, "Halo changes the paradigm . . . the unique dual wavelengths deliver an unprecedented ability to customize treatments for each individual."
Founder of Campbell Facial Plastic Surgery and the Quintessa Medical Spa, Dr. Campbell is considered the top facial aesthetic provider in Wisconsin. The foundation for his practice stems from the idea that all successful cosmetic surgery procedures begin and end with proper skincare. The Halo laser will now play an integral role in restoring and maintaining beautiful skin.
Dr. Campbell has almost 20 years of cosmetic and reconstructive surgery experience. He is double Board Certified by the American Academy of Facial Plastic and Reconstructive Surgery and the American Board of Otolaryngology. Dr. Campbell is a prolific writer, speaker, and educator, with a passion to share his skills with other surgeons.
For more information on Dr. Campbell's new Halo laser, or to schedule a consultation appointment, contact the office at 262.478.3223. Patients may also request an appointment at Campbell Facial Plastic Surgery's Sheboygan location, as well. Patients traveling from outside of the area may request assistance with travel, lodging, or transportation arrangements.
Contact:
Campbell Facial Plastic Surgery
10604 North Port Washington Road
Mequon, Wisconsin 53092
262.478.3223
http://www.campbellplastics.com