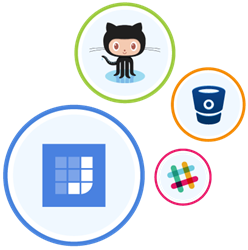 Our team was tired of the options on the market and we decided to build the tool that we wanted. - Rishi Mathur, Founder and CEO
Los Angeles, CA (PRWEB) September 16, 2014
Jixee, the simplest task and issue tool for developers, has unveiled the latest version of their cloud-based software.
The latest version of Jixee is focused on becoming the best task and issue tool on the market. Jixee is dedicated to helping development teams with their tasks and communication. Jixee is a good alternative to Jira, Atlassian's notable agile project management tool. Jixee supports teams as small as ten, all the way up to enterprise-level companies.
"Our team was tired of the options on the market and we decided to build the tool that we wanted," said Rishi Mathur, Jixee's founder and CEO. "I envision Jixee becoming the default task and issue tracking tool for developers because we're just so much more simple than our competitors."
Jixee is built on the latest technology stack to reduce latency and increase the end user experience. Jixee was determined to make business-to-business software as beautiful and easy to use as today's top consumer products.
In addition to making the platform easier to navigate, Jixee is also integrated with the top developer tools on the market. Now users can connect tools like GitHub, Bitbucket, and Slack to their Jixee account.
This streamlines communication because team members can see code commits directly in Jixee, update tasks directly from their development environment, as well as see real-time updates within Slack.
Jixee is available for a free trial at Jixee.me.