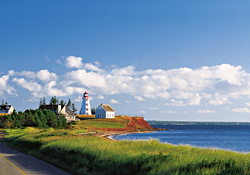 Our Northern itineraries have been well-received and have proved to be very popular. - Timothy Beebe, Vice President, Pearl Seas Cruises
Guilford, CT (PRWEB) September 08, 2014
Pearl Seas Cruises (http://www.pearlseascruises.com) announced today its 2015 New Canada/New England schedule for the new Pearl Mist, which is currently mid-way through its inaugural season. Next year, beginning in May, the 210-passenger ship will operate various 7-, 10-, 11- and 14-night cruises, the majority of which will be on the Great Lakes and Canadian Maritimes. A total of 18 various cruises are planned for the Canada/New England region, including:
Great Lakes and Georgian Bay – 10 and 11-night cruises from Toronto to Chicago (or reverse)
On this cruise, guests explore the largest freshwater ecosystem on Earth, sailing through four of the Great Lakes and Georgian Bay. Abundant with wildlife and geographic wonders, stops to Niagara Falls and Mackinac Island make for a truly unique exploration of this region.
Canadian Maritimes – 10- and 11-night cruises from Portland to Québec (or reverse)
Shaped by the sea, guests will discover Eastern Canada's stunning scenery, impressive history and unsurpassed beauty. They'll see dramatic landscapes, visit remote islands, learn about the region's shipbuilding heritage, and indulge in its French culture.
New England Canada– 10- and 11-night roundtrip cruises from Boston
Guests are taken up the New England Coast and into Canada, stopping in Bar Harbor, Prince Edward Island, Lunenburg, and other port towns. Picturesque views and impressive regional history makes this cruise a truly distinctive discovery of Canada's coast and New England.
Other itineraries include Great Lakes, Canadian Maritimes and St. Lawrence Seaway, New England Fall Foliage and Colonial America. Please visit http://www.pearlseascruises.com for a full list of cruise options.
"Our Northern itineraries have been well-received and have proved to be very popular," said Timothy Beebe, Vice President of Pearl Seas Cruises. "With even more cruises being offered next year, guests will have a greater variety of sail dates to choose from and more opportunities to sail with us."
Pearl Seas Cruises will offer captivating enrichment and entertainment programs aboard the Pearl Mist and exclusive shore excursions, which will offer fascinating insight and new perspectives into each destination. Onboard, guests are privy to highly personalized service, a range of amenities, fine dining, and an elegant yet relaxing atmosphere, conducive to passenger camaraderie.
The Pearl Mist defines a new style of Luxury Adventure ™ small-ship cruising, offering the most beautiful getaways on a brand-new ship, which combines the latest and highest standards in comfort, safety and technology. The Pearl Mist features oversized, gracefully appointed staterooms, every one complete with a private balcony and most with sliding glass doors. Community areas include a spacious dining room, which seats all guests at once, and various large and intimate lounges.
About Pearl Seas Cruises
Pearl Seas Cruises has developed a new style of luxury small ship cruising with its 210-passenger flagship, the Pearl Mist. The brand-new ship features the latest navigation technology and the finest accommodations. Pearl Seas Cruises operates various Great Lakes, Canadian Maritimes, New England and Caribbean cruises. To learn more about Pearl Seas Cruises, visit http://www.pearlseascruises.com or call 800-983-7462. Find us on Facebook at http://www.facebook.com/pearlseascruises and on Twitter at http://www.twitter.com/pearlseas.
# # #