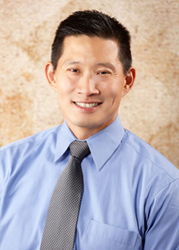 Concord, NH (PRWEB) September 08, 2014
Residents who suffer from both tooth loss and gum disease in Concord, NH can now seek treatment from Dr. Austin H. Wang. Dr. Wang offers effective tooth replacement with dental implants and minimally invasive treatment for periodontal disease with the highly acclaimed LANAP® protocol that has had a great degree of success treating the various stages of this condition with a low risk of discomfort and complications. A healthy oral environment is crucial to the success of tooth replacement with implant procedures.
Gum disease can affect anyone, regardless of their gender or their age, although it is most common in adults and those with poor dental hygiene. Prompt treatment of the condition is imperative in order to achieve the best outcome and avoid compromising healthy gum tissue. If left untreated, gum disease can lead to receding gums and loss of teeth. It is very important for patients suffering from gum disease in Concord to seek treatment for their symptoms prior to replacing any teeth that they may have already lost to this condition with dental implants.
One highly effective treatment option for gum disease is the LANAP® laser protocol. This treatment option has provided a great degree of success in treating various stages of gum disease quickly and precisely. Gum disease patients who receive this treatment option are able to retain their healthy gum tissue because the PerioLase® MVP-7™ laser utilized during the procedure is highly accurate and is able to pinpoint the location of diseased gum tissue while leaving healthy gum tissue alone. Dental professionals who use the LANAP® protocol do not have to cut into their patients' gum tissue and do not need to worry about potentially removing healthy gum tissue by accident. Another benefit of the LANAP® technique is that bleeding and complications are reduced because the PerioLase® MVP-7™ laser seals off the treated area immediately after treatment. As a result, patients do not have to deal with sutures and they enjoy a faster and minimally painful recovery period following their procedure.
Dental implants are the gold standard in tooth replacement, but they do require a healthy mouth in order to be successful. All those with the symptoms of gum disease in Concord are encouraged to seek prompt treatment such as the LANAP® laser protocol from Dr. Wang, especially prior to considering permanent tooth replacement. Patients can learn more about tooth replacement and gum disease treatment by scheduling an appointment with Cornerstone Periodontics & Implants.
About The Doctor
Cornerstone Periodontics & Implants, PLLC is a periodontal practice offering personalized dental care for patients in Lebanon, NH. Dr. Austin H. Wang received his Doctorate in Dental Surgery from the University of Illinois and completed his residency training at the University of Louisville School of Dentistry. He also earned a Master's degree in Oral Biology in conjunction with the completion of his specialty certification in 1996. Dr. Wang went on to serve as a part-time clinical professor at the University of Illinois as well as the Periodontal Section Head for the General Practice Residency program at the Illinois Masonic Hospital Dental Clinic for the next seven years. Dr. Wang is among the one percent of dental professionals providing the only FDA cleared laser procedure for gum disease and periodontal treatment. To learn more about the services available at Cornerstone Periodontics & Implants, PLLC, please visit http://www.cornerstoneperio.com or call 855-650-9090.