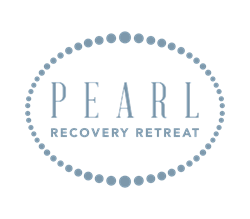 Believing that recovery is possible and removing the obstacles of stress and fear can give patients the best chances at successful healing.
Beverly Hills, CA (PRWEB) September 09, 2014
A recent article published by The New York Daily News highlighted a study completed at McGill University, which showed that surgical patients who viewed their injuries as unfair and had a generally negative viewpoint on their pain had less success recovering. The more negative that patients were about their injuries, the more pain they experienced one year after their surgery.
"A person's mental state often has a greater degree of influence on their health than they realize," says Isabella Koretz, CEO and Founder or Pearl Recovery Retreat in Los Angeles. "After undergoing surgery, staying positive and focusing on a healthy outlook can have a greater influence on healing than at any other point in life."
According to the McGill University study, which used a group of 116 men and women undergoing knee replacement surgery for severe osteoarthritis, patients who felt their injuries were unjust, worried about pain, or feared re-injury were likely to suffer pain after surgery. The more a patient thought about pain and felt helplessness, the more frequently he or she suffered from severe disabilities during the recovery period. Outside of the study, more and more tests are showing a high degree of connection between feelings of fear and helplessness and complicated or painful recovery after surgery.
"Surgical techniques have undergone vast improvements in recent years, but patients need to be willing participants who have confidence in their recovery in order to find the best success," says Koretz. "Believing that recovery is possible and removing the obstacles of stress and fear can give patients the best chances at successful healing."
At Pearl Recovery Retreat, a skilled staff attends to the daily needs of guests recovering from surgery so that they can focus on healing and overall wellness. A relaxing atmosphere complete with spa, in-room meals, and other amenities creates a calm atmosphere that promotes mental health to aid in the healing process. In addition, private nursing, IV nutrient therapy, juice cleansing, and more target areas of deficiency in a patient's body in order to give each guest a greater chance at successful healing.
"Every patient will have his or her own challenges during surgical recovery," says Koretz. "We aim to provide care and support that emphasizes a patient's mental and physical well-being so that these obstacles are overcome as quickly and completely as possible."
Pearl Recovery Retreat is a surgical aftercare facility and wellness retreat in Beverly Hills, located within the 5-star SLS Hotel Beverly Hills. With professional nurses, luxurious rooms, and lavish amenities, Pearl offers post-surgical patients the opportunity to recover in a serene environment under the watchful eye of an experienced nursing staff. With their doctors' approval, patients may check into Pearl after outpatient surgery, including cosmetic, gynecological, bariatric, orthopedic, sinus, and bunion procedures. Unlike other aftercare facilities, Pearl is centrally located within a short drive of Cedars-Sinai Medical Center as well as many of Beverly Hills' top surgeons and doctors. Pearl offers an unparalleled array of recovery in-room amenities including gourmet dining options, spa services, and unrestricted visiting hours.