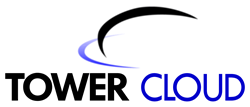 Las Vegas, NV (PRWEB) September 09, 2014
At CTIA 4G World, Tower Cloud, Inc., wireless infrastructure specialists providing backhaul transport services across the southeastern United States, announced that the company was ranked number 664 in Inc. Magazine's 33rd annual ranking of the top 5000 fastest growing private companies in America. This marks the second year in a row that Tower Cloud has been named to the Inc. list with sales of $27.2 million in revenue for 2013 and a three-year sales growth of 689 percent. Last year Tower Cloud was ranked number 478 in the annual Inc. 500.
In addition to being ranked 664 in the Inc. 5000, Tower Cloud ranked number 11 among the top private telecommunications companies nationwide for 2014. The company also ranked number 10 among the fastest growing companies in the Tampa metropolitan area.
"We are honored that Inc. Magazine has recognized Tower Cloud for a second year as one of the fastest growing commercial telecommunications providers," said Ronald Mudry, founder and CEO of Tower Cloud. "The dedication of the Tower Cloud team and their commitment to customer support has been instrumental in making us one of the leading wireless backhaul and broadband transport services in the country."
The Inc. 5000 list represents the most dynamic and important segment of the United States economy – independent entrepreneurs. The list represents the most comprehensive look at the most important segment of the economy—America's independent entrepreneurs. Companies such as Microsoft, Zappos, Intuit, Jamba Juice, Vizio, Oracle, and many other well-known names gained early exposure as members of the Inc. 500|5000.
The 2014 Inc. 5000, unveiled online at Inc.com and with the top 500 companies featured in the September issue of Inc. (available on newsstands August 20 to November 30), is the most competitive crop in the list's history. The average company on the list achieved a mind-boggling three-year growth of 516%. The Inc. 5000's aggregate revenue is $211 billion, generating 505,000 jobs over the past three years. Complete results of the Inc. 5000, including company profiles and an interactive database that can be sorted by industry, region, and other criteria, can be found at http://www.inc.com/inc5000.
"What surprises me, even though I know it's coming, is the sheer variety of the paths our entrepreneurs take to success, thematically reflecting how our economy has evolved," says Inc. President and Editor-In-Chief Eric Schurenberg. "This year there are far more social media and far fewer computer hardware businesses than there were, say, six years ago. But what doesn't change is the fearsome creativity unleashed by American entrepreneurship."
Methodology
The 2014 Inc. 5000 is ranked according to percentage revenue growth when comparing 2010 to 2013. To qualify, companies must have been founded and generating revenue by March 31, 2010. They had to be U.S.-based, privately held, for profit, and independent--not subsidiaries or divisions of other companies--as of December 31, 2013. (Since then, a number of companies on the list have gone public or been acquired.) The minimum revenue required for 2010 is $100,000; the minimum for 2013 is $2 million. As always, Inc. reserves the right to decline applicants for subjective reasons. Companies on the Inc. 500 are featured in Inc.'s September issue. They represent the top tier of the Inc. 5000, which can be found at http://www.inc.com/5000.
About Inc.
Founded in 1979 and acquired in 2005 by Mansueto Ventures, Inc. is the only major brand dedicated exclusively to owners and managers of growing private companies, with the aim to deliver real solutions for today's innovative company builders. Total monthly audience reach for the brand has grown significantly from 2,000,000 in 2010 to over 6,000,000 today. For more information, visit http://www.inc.com/.
About Tower Cloud
Tower Cloud, Inc. is a leading provider of broadband transport services in the southeastern United States. Carriers and enterprises with high capacity demands select Tower Cloud and its Generation Independent Networks™ when they need the highest quality network services, combined with guaranteed flexibility and customer support to achieve their immediate and evolving growth initiatives.
Tower Cloud's unique approach to wireless infrastructure development provides customers with the experience of limitless capacity; effortlessly meeting the demands "always on devices" pose to communication platforms. Tower Cloud operates networks throughout Georgia, Florida, Alabama and South Carolina, serving major metro and rural markets with equal attention to speed and scalability. Headquartered in St. Petersburg, Florida, the company was founded in 2006 and has been twice named to the Inc. 500/5000 list of Fastest Growing Private Companies, and to their list of the top 20 fastest growing telecommunications companies in 2013 and 2014. For more information, visit http://www.towercloud.com.