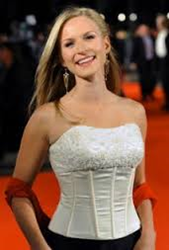 What a blessing to share how God is moving through the faith-based film movement across our country.
Atlanta, Ga. (PRWEB) September 08, 2014
Actors, models, singers, dancers and comedians who want to SHINE for Christ: time to stand up on the stages of film, fashion, music and theatre. Time to make a positive impact on the entertainment industry. AMTC invites and welcomes performers ranging from amateur to professional, ages four and up to attend a free information session and audition.
Auditions in Cincinnati and Chicago will be on Saturday, Sept. 20 and auditions for Louisville will be Monday, Sept. 22. The exciting events will be hosted by top-industry professionals Jenn Gotzon and Carey Lewis, respectively. AMTC Audition Scouts are industry professionals, trained to spot emerging talent and equipped to inspire performers to a higher calling in the world of entertainment. AMTC gives callbacks to those who are mission-minded, possessing a teachable spirit with a desire to become positive role models in the face of the media.
Chief Serving Officer,Carey Lewis, will host the Chicago auditions. As co-founder of Actors, Models and Talent for Christ, Carey is thankful that the non-profit organization is being used as a tool to shepherd Christ's movement into the industry. She says that AMTC is used for a higher purpose, "to promote His stars into key positions in the most pivotal mission field in the world: media."
Cincinnati and Louisville auditions will be hosted by Jenn Gotzon, AMTC presenter, mentor and Hollywood actress. Award winning actress Jenn is "compared to a young Meryl Streep for her chameleon-like transformations," stated by Valley Social Magazine, strives to make a difference in people's lives through the roles she plays on and off screen. "What a blessing to share how God is moving through the faith-based film movement across our country and how AMTC's ministry is a part of this journey," Jenn says.
AMTC teaches talented people what they need to know and connects them with talent agents, managers, casting directors and music industry professionals as the "go-to" source who can create larger opportunities. Participants can register for an audition at http://www.amtcworld.org.