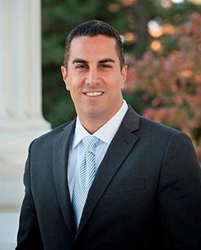 LOS ANGELES, Calif. (PRWEB) September 08, 2014
Marking the 50th anniversary of Marshall McLuhan's book Understanding Media, Woodbury University today announced that it will host "Mediated City Los Angeles"(http://www.woodburymediatedcityla.com), a kaleidoscopic education conference organized in collaboration with Architecture_MPS and its Amps (Architecture-Media-Politics-Society) Journal. "Mediated City" will run from October 1-4 on the Woodbury campus, 7500 N. Glenoaks Blvd., in Burbank.
The conference – officially endorsed by Los Angeles Mayor Eric Garcetti – is the second part of a two-stage gathering that began at London's Ravensbourne University earlier this year. The event will bring together leading intellectuals and practitioners from various disciplines to explore how their work, ideas and practices complement and inform each other. Among those in attendance: architects, urban designers, filmmakers, animators, theorists, academics, artists, web designers and programmers.
"Fifty years ago, Marshall McLuhan coined the term the 'global village' and envisaged a future in which technologies and media would radically alter the way we interact in our physical environments," said Edward M. Clift, Ph.D., Dean, Woodbury School of Media, Culture and Design. "Using this anniversary as a point of departure, our conference will examine the relationship between architecture, the city, technology and media. Half a century after McLuhan's seminal work, we hope to be able to better understand the relationship between media technologies and our cities, how it has evolved and where it may go in the future."
"With the contrast provided between London and L.A. we hope to spur innovative thinking about cities as key imaginary signifiers for our contemporary reality," said Dr. Graham Cairns, Editor, Architecture_MPS. "Taken together, the presentations and the speakers will combine to foster a conversation that we trust will continue long after the conference concludes."
Shaping the agenda will be some 40 presentations – culled from more than 100 abstracts submitted -- and 22 guest speakers from around the globe. The conference will welcome theoretical examinations of the cinematic city; practical debates on the architect's role in filmic production; conversations on the use of apps to navigate "metropolis"; considerations on the simulation of the urban environment; debates about the nature of the "virtual" building; and discussions on the digital mapping of the world by companies like Google – and much more.
Among the speakers:
o Mike Gatto – Member of the California State Assembly, 43rd District
o Wil Cashen – Chairman, Tesla Foundation Group
o Frances Anderton – Host, "DNA" on KCRW-FM
o Eames Demetrios – Charles Eames Historian and filmmaker
o Paul Debevec – Chief Visual Officer, Institute for Creative Technologies, USC
o Dr. Richard Jackson – Chair, Environmental Health Science, UCLA
o Mia Lehrer - Landscape architect, Los Angeles River revitalization projects
o Mear One - Street mural artist
o Marc Cucco – Gensler
o Joe Flores – Public Information Officer, Burbank Water and Power
Select abstracts and conference presentations will be published online and in print.
Woodbury University's School of Media, Culture & Design seeks to educate next-generation creative professionals across a variety of media and theoretical landscapes. Degree offerings include undergraduate programs in animation, communication, fashion design, game art & design, graphic design, media technology, and psychology. A new graduate program has been launched this year— the M.A. in Media for Social Justice.
About Architecture_MPS
Architecture_media_politics_society is a fully peer reviewed academic journal. It is a forum for the analysis of architecture, landscape and urbanism in the mediated, politicized environment of contemporary culture and society. It sees the definition, debates and concerns of the built environment as intrinsic to those at the heart of other social, cultural and political discourses. The territory it seeks to explore is an overlaid terrain in which the physical, material and the environmental are critically examined through the prism of the cultural, the mediatic, the social and the political. To subscribe please visit AMPS site: architecturemps.com.
About Woodbury University
Founded in 1884, Woodbury University is one of the oldest institutions of higher education in Southern California. Woodbury offers bachelor's degrees from the School of Architecture, School of Business, School of Media, Culture & Design, and College of Transdisciplinarity, along with a Master of Arts (MA) in Media for Social Justice, Master of Architecture (MArch), Master of Science in Architecture (MSArch), and Master of Leadership. The San Diego campus offers Bachelor of Architecture, Master of Real Estate Development for Architects (MRED), and Master of Science in Architecture, Landscape, and Urbanism degrees. Visit http://www.woodbury.edu for more information, and Reflections on Excellence, a blog written by Woodbury University President Luis Maria R. Calingo, Ph.D.