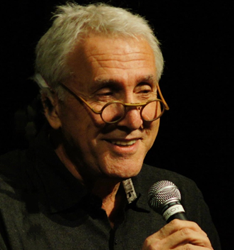 San Jose, CA (PRWEB) September 23, 2014
The "ABCs of Selling" - "always be closing" - is an adage that has been around for a very long time in sales. Most sellers would call it outdated, or something to build off of. But globally renowned speaker and expert Tim Hurson is here to shake up that old mindest and offer something completely new: "Never Be Closing." And on Saturday, September 27th at 9 am PDT, he will share with listeners of CONNECT! Online Radio this innovative new approach.
Hurson teaches strategic and creative thinking skills to businesses, governments, and academic institutions around the world. He has keynoted in 30 countries, and his company, ThinkX, offers innovation services to global corporations. He brings that expertise to CONNECT! Online Radio. During this one hour interview, CONNECT! Online Radio host and sales coach Deb Calvert will discuss with Hurson the principles outlined in his book, and why problem solving and building relationships are key.
Questions submitted by listeners beforehand and during the live broadcast will be incorporated into the interview. Sponsored by Top Sales World, the CONNECT! Online Radio Show for Selling Professionals is dedicated to helping sellers connect with buyers so they can cut out continuances, put an end to pending and stop stalling out.
To submit questions for this guest and Calvert before the live broadcast, listeners can send an e-mail to deb.calvert(at)peoplefirstps(dot)com. To join the live broadcast and submit chat questions or call in directly, listeners are invited to go to the show's website.
An archived version of this program will be available after it airs at the iTunes Store CONNECT1 or at the website listed above.
CONNECT! Online Radio for Selling Professionals is sponsored by People First Productivity Solutions, a sales training firm dedicated to building organizational strength by putting people first. Deb Calvert, founder and president of PFPS, formed the CONNECT! Community to support sellers at all stages of their selling careers.