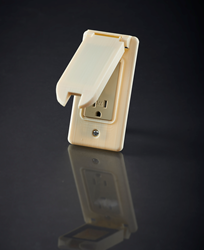 Valencia, CA (PRWEB) September 08, 2014
Solid Concepts, a custom manufacturing company providing prototyping and production services through advanced technologies such as additive manufacturing, cast urethanes and injection molding, announces the availability of a new 3D printing material developed by parent company Stratasys. Solid Concepts will now provide a UV-stable material for parts manufactured via Fused Deposition Modeling (FDM). The new material, ASA (arcylonitrile styrene acrylate), offers unique advantages to end-use, production quality and prototype parts which separate it from other FDM thermoplastics.
ASA is chemically and mechanically similar to traditional ABS thermoplastics with one critical difference: UV-stability. This stability protects parts from significant mechanical property degradation and color fading due to direct and prolonged UV exposure, affording a wide range of outdoor applications to parts produced using FDM. ASA additionally provides good strength, flexibility and thermal resistance, as well as an appealing surface and matte finish, giving parts an aesthetically pleasing look.
FDM is a process well suited to commercial, industrial, aerospace and medical applications. For more information on the unique material properties of all Solid Concepts' FDM offerings, visit https://www.solidconcepts.com/materials/fdm-materials/
About Solid Concepts
Solid Concepts Inc. provides custom manufacturing solutions via additive manufacturing, rapid prototyping, CNC machining, cast urethanes, injection molding and tooling. Since 1991, Solid Concepts has provided engineering expertise from multiple fields to bring success to new products in the aerospace, medical, consumer product industries and more. Capabilities in PolyJet, Stereolithography (SLA), Plastic and Metal Laser Sintering (SLS & DMLS), Fused Deposition Modeling (FDM), QuantumCast™ Cast Urethanes, CNC, Tooling and Injection Molding allow for low to high volume production of plastics, urethanes, and metals directly from design data, resulting in significant time and cost savings. ISO 9001 and AS9100 certifications. http://www.solidconcepts.com
Contact
Product Information
sccustomercare(at)solidconcepts(dot)com
Press Contact
marketing(at)solidconcepts(dot)com