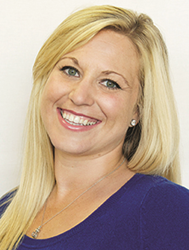 Napa, California (PRWEB) September 09, 2014
Mackenzie Heys was born and raised in the Napa Valley. She excelled in local schools and sports programs, enabling her to further her education. She earned her Bachelor's degree from the University of California, Santa Barbara and also holds a Masters of Business Administration degree from the University of Nevada, where she graduated at the top of her class.
Prior to pursuing her interest in real estate, Mackenzie held professional positions in corporate sales and marketing. Previously managing large projects and territories, she found that building relationships and addressing the needs of her clients were the most satisfying aspects of her work.
Mackenzie also has a passion for athletics, particularly swimming and water polo, and enjoys sharing her love of all things aquatic. She is a registered coach with both USA Water Polo and USA Swimming, and has also been an instructor and volunteer for the American Red Cross since 2006. She is a proud Delta Gamma, and lifetime member of two organizations committed to excellence: Beta Gamma Sigma and the National Society of Collegiate Scholars.
After spending years in Southern California and Northern Nevada, Mackenzie is thrilled to have finally returned. She looks forward to sharing both her love and knowledge of the Napa Valley with you. For her, there truly is no place like home.
About Heritage Sotheby's International Realty:
Heritage Sotheby's International Realty specializes in listing and selling Napa Valley real estate. Heritage Sotheby's International Realty's exceptional realtors are experienced in selling high-end luxury homes, vineyards, investment properties, vacation cottages and starter homes in Northern California.