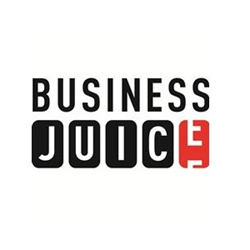 This level of transparency is unprecedented within the industry and is unique to Business Juice.
birmingham (PRWEB UK) 8 September 2014
Finding the best deal for gas or electricity can save a company thousands of pounds – large businesses can save over £50k a year by switching to the most suitable energy supplier. However, the simple task of understanding contracts and deals for utilities is not straightforward. In fact, due to the structure of the industry, there is significantly less clarity in commercial energy than for domestic clients.
Leading business gas and electricity broker Business Juice is committed to making the process simple and hassle free, debunking the fiction and dealing only in facts. The company has produced a new 'Key Facts' document, which is tailor-made for each business that switches to a better energy contract using their brokering services, summarising all the most important information in a cleanly laid-out document.
The Key Facts initiative clearly, yet comprehensively, lays out the necessary detail to put all the core information in one place for easy future reference. Part of the Company's Customer Charter, the 'Key Facts' document shows the client's contract dates, vital reference numbers, the business's consumption figures and the contract cost as well as potential cost savings in a handy 2-page summary.
In addition, in a move which is quite revolutionary for the energy industry, the precise details of any fees or commission are clearly and openly communicated; including any fees payable by the client to the new supplier and the fee which Business Juice may receive from the supplier on successful transfer of utilities.
James Constant, CEO of Business Juice, explained:
"This level of transparency is unprecedented within the industry and is unique to Business Juice. The industry has historically shied away from exposing issues relating to fees, yet it is a simple fact that brokers will be paid a commission by the supplier for introducing the client and facilitating the changeover and it is wrong to imply otherwise."
"Our policy has always been to be totally open and honest with our clients, building a commercial relationship based on trust. Our service is completely free at the point of use (i.e. for our business clients), so disclosing any fee that we may receive from the supplier is simply an act of full disclosure to the client. In fact, they are usually surprised at how little the sum is (if, indeed, any)."
"The referral fee is already built into the cost of energy and therefore this cost exists regardless of the sales channel. If suppliers did not use the services of brokers like Business Juice, they would be investing in other marketing costs."
"Our service is a consultative one, though we make it easy to choose we do not just sell the lowest price, rather we offer long term value to our customers, insulating them from price volatility and delivering contracts that suit their specific needs and that deliver strong savings against a long term rising market."
While many other brokers and suppliers shroud electricity and gas purchasing in bewildering complexity, Business Juice is determined to assist businesses helping them to understand the energy business in order to make the right decisions whenever they have the opportunity to switch supplier. The Key Facts document will make future comparisons easier by putting all the core information together. This initiative follows Business Juice's comprehensive selection of over 70 Business Energy Guides, produced to help businesses understand all aspects of gas and electricity costs and supply in order to make informed decisions.
Rising energy prices mean that the cost of electricity and/or gas can be one of a business's major costs. Corporate energy broker Business Juice saves companies well over 50% on average, by enabling them to get the best tariffs and rates on gas and electricity.
Business Juice offers a free energy quotation for businesses of all sizes and from all industries; from start-ups and SMEs to companies with multiple locations. They offer a team of expert Energy Advisors who can review the current energy supply and recommend the most appropriate alternatives as well as provide expert advice to demystify the daunting comparison and switching process.
Since 2009, over 200,000 UK businesses have used Business Juice's energy switching services for reviewing energy contracts and 2 billion kWh of energy has been sold, delivering savings in excess of £64 million a year. Originally part of the Forward Internet group, which also owned uSwitch, Business Juice was subject to a management buyout in 2014, led by CEO James Constant.