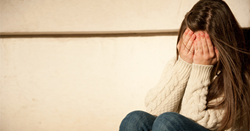 Celebgate represents everything that could go wrong in a world totally dependent on the internet.
London, UK (PRWEB) September 08, 2014
In the past few days, the social media world and media in general went into a frenzy over the leaking of numerous nude and semi nude photos of famous celebrities, all of them women. NoBullying examines today this scandal, dubbed as Celebgate, and what it means.
The victims in this massive leak include Rihanna, Kirsten Dunst, Selena Gomez, Brie Larson, and Jessica Brown Findlay as well as Jennifer Lawrence and Kate Upton.
In the article, Radwa Rashad, Editor of NoBullying.com explains "Everyone is talking about Celebgate, from people attacking cloud providing companies such as Apple and Google for failure to protect those ladies' privacy to people searching for download links to rights groups urging to respect the privacy of celebs involved." She adds "not to mention others 'slut shaming' the women for taking nude photos of themselves."
The article discusses how the ladies' smartphone cloud accounts were hacked and subsequently their contents downloaded and shared with computer users all over the world. In fact, upon writing the article, it took Miss Rashad less than 5 minutes to find a working non fake link to the pictures.
The article goes on to explain what really happened in the aftermath of Celebgate as well as listing facts and ways of internet safety especially when it comes to photo protection and employing the latest safety methods when it comes to using a smartphone.
With this latest celebrity scandal, NoBullying encourages everyone to practice photo safety and to refrain from sexting, NoBullying also encourages against the victimization of some women who simply took a photo of themselves for whatever reason and then found it online for everyone to see.
NoBullying also would like to remind the world of the story of Amanda Todd, a teenager whose pictures were massively shared online, resulting in her committing suicide. Amanda's story is a clear example of how having one nude photo in the wrong hands can be catastrophic.
In conclusion, NoBullying urges users to get a powerful password, especially with smartphones, as well as be careful when it comes to "syncing" phones to the cloud account. Also, if someone reading on Celebgate is contemplating taking "racy" photos for their viewing pleasure or a significant other's, it is preferable to hit "delete" instead of "send". Because, once photos are out there, it is impossible to get them 100% deleted.
Ciaran Connolly, Co-Founder of NoBullying.com, said "Celebgate is not just an entertaining scandal to watch on the newsfeed. Celebgate represents everything that could go wrong in a world totally dependent on the internet. "
He added that parents and teachers should make a point to educate the younger generations about the sad outcome of bullying online and offline. According to Connolly, it is quite imperative to press for more firm laws condemning all acts of bullying and harassment.
NoBullying.com features many pages dedicated to parents, teens, teachers, health professionals as well as posts related to cyber safety, and the latest news about law-making concerning curbing Bullying worldwide, as well as inspirational Bullying Poems and famous Bullying Quotes.
The website regularly updates its bullying statistics and cyber bullying statistics as it is essential to understand how widespread the bullying epidemic is. It also regularly runs cyber bullying surveys and questionnaires to get recent updated statistics on everything related to cyberbullying.
He also added that anyone suffering from bullying in any form or way can always find advice and help on the NoBullying website – but if anyone is suffering from severe bullying or cyber bullying, the best thing is to talk to someone locally – a parent, teacher or local organization that has been set up to help with specialized councilors to deal with this topic.