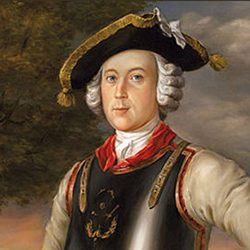 Although FDIS/MS and FDIA/MbP are relatively rare, some people really do hurt themselves or their children for secondary gain.
Philadelphia, PA (PRWEB) September 09, 2014
HealthForumOnline (HFO), a nationally-approved (APA, ASWB, NBCC, CA-BBS) provider of convenient, cost-effective online continuing education (CE) for counselors, psychologists, social workers and allied healthcare providers is pleased to announce a new CE course entitled, Factitious Disorders: Fantasies and Facts (Munchausen Syndrome and Munchausen by Proxy), to its extensive library of over 95 online CE courses for mental health professionals.
Dr. Richard Asher (1) first identified a pattern of self-harm, wherein individuals fabricate histories and symptoms of illness about themselves, stating "Here is described a common syndrome which most doctors have seen, but about which little has been written. Like the famous Baron von Munchausen, the persons affected have always travelled widely; and their stories, like those attributed to him, are both dramatic and untruthful. Accordingly the syndrome is respectfully dedicated to the Baron, and named after him."
Pediatrician Roy Meadow (2) reported a new type of child abuse, in which mothers consciously invented stories of their children's illness that they frequently, albeit sometimes erroneously, substantiated as having been created by the mother by inducing physical symptoms in the child. Carrying the Munchhausen parallel further, Meadow labeled this destructive dynamic "Munchausen Syndrome by Proxy" (MbP), asserting that MbP mothers were willfully hurting, even killing, their children.
These behaviors, known colloquially as Munchausen's Syndrome (MS) or Munchausen's by Proxy (MbP), are classified professionally as "Factitious Disorder Imposed on Self (FDIS)" and "Factitious Disorder Imposed on Another (FDIA)" in the most recent Diagnostic and Statistical Manual (DSM-5) of the American Psychiatric Association (APA; 3).
According to the DSM-5, FDIS includes: falsification of physical or psychological signs or symptoms, induction of injury or disease, associated with identified deception; the individual's presentation of himself or herself to others as ill, impaired or injured; the deceptive behavior is evident even in the absence of obvious external rewards; and the behavior is not better explained by another mental disorder such as delusional disorder or another psychotic disorder. DSM-5 defines FDIA as the same, except that the pathological behaviors are directed at another individual (victim).
Mental health providers will invariably encounter those with a classic Munchausen tendency to make very improbable claims. However, the overwhelming majority of these "story-tellers" will violate the "absence of obvious reward" factor and more likely be considered malingerers. Although FDIS/MS and FDIA/MbP are relatively rare, some people really do hurt themselves or their children for secondary gain. Global evidence substantiates these disorders and indicates that the body organ and/or systems victimized by MS and MbP suffers encompass all possible bodily systems and organs (e.g., 4-5). Further, the methods of inducing physical damage are widely varied beyond the crude and most common methods (e.g., blunt force with hammers, intentional falls/jumps, caustics on the skin, or subcutaneous injections of feces, urine and/or saliva) to include other less common methods. The range of lethality associated with these agents and/or activities spans from the mere "attention-getting" to the excruciatingly painful, gruesomely fatal and permanently altering/disfiguring (e.g., unnecessary frontal lobotomies).
This online CE course reviews Baron Von Munchhausen, the man and the myth, and the psychological phenomenon of the Munchausen disorders. Specifically, the physical and psychological injuries people intentionally do to themselves and their children to get attention will be explored along with assessment-, treatment-, case management- and forensic-related issues. Understanding FDIS/MS and FDIA/MbP is important as they have significant, sometimes lethal, effects on the lives of individual sufferers and their families, but also the community at large considering an estimated $40 million is spent annually on unnecessary tests and other medical resources (e.g., 5).
1. Asher, R.A.J. (1951). Munchausen's Syndrome. Lancet, 1(6650), 339-341.
2. Meadow, R. (1977). Munchausen syndrome by proxy: The hinterland of child abuse. Lancet, 2(8033), 343-345.
3. American Psychiatric Association (2013). Diagnostic and Statistical Manual of Mental Disorders, Fifth Edition. Washington, D.C.: American Psychiatric Publishing, Inc., 2013.
4. Yuan, C., Liu, H., Fu, X., Yu, X., Yu, G., Fao, F., Lu, N., Li, J., Liu, J., Tian, H., & Zhang, F. (2012). Munchausen by proxy in a family. Indian Journal of Dermatology, Verenology & Leprosy, 78(6), 748-752.
5. Ehrlich, S., Pfeiffer, E., Salbach, H., Lenz, K., & Lehmkuhl, U. (2008). Factitious disorder in children and adolescents: a retrospective study. Psychosomatics, 49, 392-398.