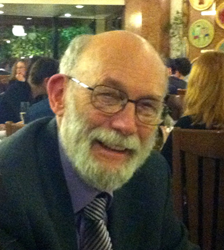 Each year more and more parents must decide, along with their doctor, the best approach for their son or daughter's treatment.
London, England (PRWEB) September 08, 2014
The Biofeedback Federation of Europe is pleased to sponsor an upcoming webinar hosted by Vancouver psychologist and author, Dr. Paul G. Swingle. Dr. Swingle is of the firm belief that the first step in improving a child's ability to achieve at school is to ask the question "Are you sure it's ADHD?"
According to the CDC report Trends in the Parent-Report of Health Care Provider-Diagnosis and Medication Treatment for ADHD: United States, 2003—2011, "More than 1 in 10 (11%) US school-aged children had received an ADHD diagnosis by a health care provider by 2011, as reported by parents." Additionally, "The percentage of children 4-17 years of age taking medication for ADHD, as reported by parents, increased by 28% between 2007 and 2011." Each year more and more parents must decide, along with their doctor, the best approach for their son or daughter's treatment. But, what if it isn't ADHD at all? In certain cases, the standard treatment approach may be doing more harm than good.
During the webinar, Dr. Swingle will explain the use of an EEG assessment he calls the ClinicalQ. During the brief assessment, brain activity is measured at five critical locations. A report is generated that interprets the (EEG) data and flags values that are outside of the norms based on Dr. Swingle's clinical database allowing the clinician to look at possible alternate or co-morbid conditions that might be the cause of inattention, but require a different treatment approach, such as OCD, sleep issues or anxiety disorders.
At his Vancouver clinic, Dr. Swingle uses neurotherapy as part of the treatment for a wide range of learning disorders including ADHD, as well as with clients who just want to perform better at work, on stage or at a sport. In 2012, the American Academy of Pediatrics recognized neurofeedback as a level 1 treatment for ADHD. According to Dr. Swingle, one of the best things about neurotherapy is, "It marries well with other kinds of therapy whether it's experiential, EMDR, cognitive behaviour and so forth. Once the brain is functioning more efficiently, then it just markedly enhances the efficacy of these other procedures."
Are You Sure It's ADHD?
Presenter: Dr. Paul G. Swingle
Date: September 23, 2014
Time: 3:00-4:00 pm Eastern Time (US & Canada)
About Dr. Paul G. Swingle
Dr. Paul G. Swingle is a Fellow of the Canadian Psychological Association and a former Lecturer in Psychiatry at Harvard Medical School. Professor Swingle formerly held the posts of Chairman of the Faculty of Child Psychology, Full Professor and Clinical Supervisor at the University of Ottawa. He has taught at McGill University, Dalhousie University and McMaster University. He is a Registered Psychologist in British Columbia and is (BCIA) Certified in Biofeedback and Neurotherapy. Since 1997 he has been in private practice in Vancouver, British Columbia. He is the author of Biofeedback for the Brain (2008) published by Rutgers University Press.
About the Biofeedback Federation of Europe
The Biofeedback Federation of Europe (BFE) is community interest company in the UK leading the way to share knowledge in the field of biofeedback. Through its "Learn From the Best" program, it offers a variety of webinars, online classes, courses, software and workshops with applications in healthcare, mental health, optimal performance and sport. Content is developed independently by International Research & Education Project teams. For more information, visit the BFE Online Shop. Their next annual meeting will take place March 23-28, 2015 in Rome, Italy.
Contact: Carol Meyers
BFE Education Manager
education(at)bfe(dot)org