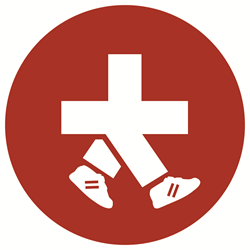 Austin, Texas (PRWEB) September 23, 2014
Medicine in Motion (MIM) is proud to announce the grand opening of its central Austin location at 711 W. 38th, Suite G4. After serving the area's sports medicine needs for five years at their north Austin location, increased demand for MIM's superior care led to the need for their expansion.
"My team and I are extremely excited about bringing our high-quality brand of sports medicine to central Austin," said Dr. Martha Pyron, owner of Medicine in Motion. "We'll continue to provide patients with the same great service they've come to expect from us but now with a location that provides greater convenience to those in south and central Austin."
To celebrate both its five-year anniversary and the opening of its new location, MIM will host a free-of-charge health and fitness fair in at the new location. MIM will also be joined by several other health and fitness vendors, who will be on hand to discuss their services and provide demonstrations. These include: ATX SUP, Camp Gladiator, Core Power Yoga, Hand and Stone Massage, Kind Bar, Premier Athletic Complex, Austin Aztex, Austin Fit Magazine, Floss Dental, Live Kombucha, Title Boxing, Trigger Point Austin, River Ranch Radiology, Texas Running Co., and Relson Gracie Jiu-Jitsu Austin.
Medicine in Motion's grand opening event will be held at their 711 W. 38th, Suite G4 location on Saturday, September 27, 2014, from 11am to 3pm. Festivities will include music, office tours, fitness activities, giveaways and raffle prizes to include: Spurs basketball tickets, $100 in Austin Aztex game tickets, BOOST teeth whitening, UT football tickets, dinner for two at Chuy's/Shady Grove, $200 gift card for SUP ATX, one week passes to Core Power Yoga, one month membership to Camp Gladiator, LIVE Kombucha eight-pack, and much more.
For more information or to RSVP to the event, please visit: Medicine in Motion's Grand Opening Event & Five-Year Anniversary!
Medicine in Motion (MIM) specializes in providing top quality sports medicine in Austin, Texas, for athletic individuals of all ages and levels. The staff at MIM believes active bodies are healthy bodies, therefore it is the office's goal to keep patients energetic and fit. To that end, MIM provides treatment of injuries and illnesses, including the use of physical rehabilitation; promotes healthy living with personal training and nutrition coaching; and offers comprehensive sports medicine evaluations to optimize health, activity level and sports performance. For more information or for questions regarding sports medicine in Austin, contact Medicine in Motion at 512-257-2500 or visit the website at http://www.medinmotion.com.