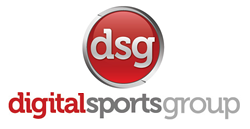 The 26-year-old Lallana will be looking to get involved as soon as the international break is over.
(PRWEB UK) 9 September 2014
The summer transfer window is now closed and all eyes are now firmly focused back on the Premier League season and the stars they will be following.
Several players that have been transferred this summer either on loans or contracts like Adam Lallana will be carrying the dreams of fans and in the case of Liverpool that involves a serious crack at winning the Premier League title for the first time after coming so close last season.
Football fans have flocked to the Official Angel Di Maria PFA Facebook page in search of news and updates on the new Liverpool midfielder, creating a surge in growth and interaction. Post reach on his Facebook page have increased by as much as 59% in the past day. The former Southampton captain joined Liverpool this summer after a strong spell with the Saints, taking the club from the Championship into the Premier League.
Head of Operations at DSG. Matthew Tait has this to say: "Lallana is not a practically fast or strong but what he lacks in physical attributes he makes up for in vision and creativity making him a fantastic addition to the Liverpool squad. We have some great Facebook pages for PFA members and are extremely proud to be helping them with their social media presence with great content that their fans are really responding to."
Jason Hope, Content Manager of DSG believes that the players media exposure is sure to increase with the Premier League season fast approaching: "The 26-year-old Lallana will be looking to get involved as soon as the international break is over. He will be able to offer something different to Liverpool, especially against tough defences with his exceptional vision and reading of the game. We are all excited to see what happens this season with Manchester City, Chelsea, Arsenal and Liverpool closely matched last season and looking to improve. Liverpool have started reasonably well and will be looking to qualify for the Champions League for the second year in a row, a feat that will be more difficult this year with the absence of Suarez."
Digital Sports Group are the official partners of the PFA and publish sites such as Football.co.uk, Sport.co.uk and the Footymad network.