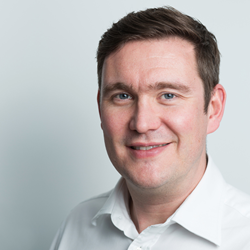 An exceptionally well-managed business, GIA is at the forefront of development in strategic Market Intelligence. Its unique, high quality services generated significant interest, particularly from overseas acquirers
(PRWEB UK) 8 September 2014
GIA is a strategic market intelligence and advisory group, formed in 1995 when a team of market intelligence specialists, management consultants, industry analysts and technology experts came together to build a powerful suite of customized solutions ranging from outsourced market monitoring services and software, to strategic analysis and advisory.
Commenting on the growth and sale process for GIA, Markko Vaarnas, CEO and co-founder of GIA said: "This process started a year ago with a consulting project during which Equiteq helped our management team to identify the value growth levers for our business. Looking back, the decisions we made at that time proved to be highly valuable and we were able to boost our profit growth significantly. This had a major impact on the way we presented the company in discussions with prospective acquirers and ensured we achieved a successful outcome for all shareholders"
"GIA is an exceptionally well-managed business" said Dan Bowtell, the Equiteq lead advisor to GIA. "Since inception, it has been at the forefront of development in strategic Market Intelligence. GIA's unique, high quality services generated significant interest in the business, particularly from overseas acquirers. However, it was another Finnish company M-Brain which ultimately provided the most compelling deal. The combination of two businesses creates a group with complementary global operations and substantial future growth opportunities."
Explaining how M-Brain and GIA will offer a one-stop solution, Kim Nyberg, Executive Chairman of M-Brain said "Knowledge management and real-time market intelligence is a critical success factor in an ever-globalising business environment. Together, we can now offer a complete market intelligence solution ranging from consulting, information systems and intelligence best practices to intelligence services, content creation and software."
Vesa Wallden, CapMan Technology added "The company's competent management and personnel have done an amazing job in developing GIA into an international provider of world class market intelligence solutions. We are confident that GIA will continue its successful growth together with a larger entity."
For more information and media enquiries, contact Tony Rice of Equiteq on +44 203 651 0607 or tony(dot)rice(at)equiteq(dot)com, Visit http://www.equiteq.com/equity-edge/register for free access to Equity Edge – Equiteq's online resource and information hub aimed at shareholders, prospective shareholders, investors and corporate development executives in the consulting industry.
About Equiteq (http://www.equiteq.com)
Equiteq is a consulting sector M&A specialist. We work with consulting firm shareholders, helping them to achieve their business objectives and exit strategies. Our services are designed to deliver great returns for our clients, by accelerating revenue, profit and equity value growth, and ultimately realizing that value in a trade sale or other type of liquidity event. If any of these objectives are on your agenda, then please contact us.
About CapMan (http://www.capman.com)
CapMan Group is one of the leading private equity firms in the Nordic countries and Russia, with assets under management of approximately €3.1 billion. CapMan has five investment partnerships - CapMan Buyout, CapMan Russia, CapMan Credit, CapMan Public Market, and CapMan Real Estate - each of which has its own dedicated investment team and funds. Altogether, CapMan employs approx.100 people in Helsinki, Stockholm, Oslo, Moscow and Luxembourg.
About Global Intelligence Alliance Group (http://www.globalintelligence.com)
Global Intelligence Alliance (GIA) is a strategic market intelligence and advisory group. GIA helps companies set up and develop market intelligence programs and provides strategic research, analysis and advisory for decision making. Founded in 1995, GIA operates on 4 continents and has 11 offices around the world.
About M-Brain (http://www.m-brain.com)
M-Brain is a European based information services company with offices in seven countries. M-Brain offers media and business intelligence solutions, analytics and consultation services, as well as online intelligence tools and technology to bring insight into its clients' business environment.