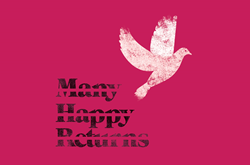 London, UK (PRWEB UK) 8 September 2014
More than 50 UK Members of Parliament – representing every political party in the House of Commons – have signed an Early Day Motion (EDM) proposing that UN World Refugee Day should be redesignated as UN World Refugee and Internally Displaced Persons (IDPs) Day.
The EDM was tabled by Sir Malcolm Bruce, Deputy Leader of the Liberal Democrats and Chairman of the International Development Select Committee. This followed his visit to an Azerbaijani IDP camp during a trip to the country organised by the Azerbaijan All-Party Parliamentary Group.
Other principal sponsors include Conservative former Minister Peter Bottomley MP and Bob Blackman MP, Secretary of the Azerbaijan All-Party Parliamentary Group who has also visited IDP camps in Azerbaijan. The Labour MPs Alan Meale and Anne Begg, Chair, Work and Pensions Select Committee, together with Democratic Unionist Jim Shannon, are also sponsors of the Motion.
Much of this support was attributable to the Many Happy Returns campaign (http://www.manyhappyreturnsidp.com), an initiative of The European Azerbaijan Society (TEAS). This campaign focuses on Azerbaijan, which has one of the highest IDP populations in the world. Postcards and birthday cards showing stark, emotionally-charged portraits of just a few of the men, women and children in IDP camps were sent to all UK MPs urging them to sign the motion.
Altogether, there are more than 875,000 Azerbaijani IDPs and refugees. They are the ongoing casualties of the Armenian occupation of Nagorno-Karabakh and the seven surrounding regions, and currently reside in camps spread across Azerbaijan. This illegal military occupation has continued for more than 20 years, in defiance of four UN Security Council resolutions.
Note to Editors: Commemorated on 20 June each year since 2001, the current definition of a refugee is taken from the 1951 Convention on the Status of Refugees and has never been updated to reflect the impact of post-war conflicts. The proposed redesignation acknowledges that the world IDP population constantly exceeds that of refugees by more than 10 million people.