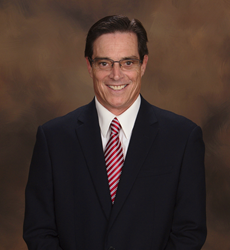 Miami, FL (PRWEB) September 10, 2014
Magno International, LP, a global integrated logistics solutions company, today announced the appointment of Vincent Gardner as Director of Government Services effective immediately. Mr. Gardner will report directly to Chris Monica, Magno International's President. Mr. Gardner will direct Magno's overall business development strategy for supply chain services supporting the U.S. Government, Department of Defense and other government agencies.
Chris Monica said, "Vince's extensive experience in global supply chain solutions and specific experience navigating the complex network of government and defense contracting creates a powerful resource for Magno and allows us to establish a compelling platform from which we can capitalize on new growth opportunities in these business sectors." Monica added, "He has a great track record of success and reputation in the industry and we are fortunate to have someone of his caliber lead the government services vertical for our organization."
Mr. Gardner has over 23 years of global supply chain experience and over 12 years as a sector leader for U.S. government and defense contracting. He spent his first 16 years at DHL in various field sales positions in San Diego and Imperial Counties and was promoted to Area Sales Manager in 1998 for San Diego, Riverside, and San Bernardino counties in California where he and his team enjoyed company leading business growth. In 2002, Vince moved to DHL Global Accounts, joining the Global Customer Solutions Division of DHL, managing the U.S. Navy and Marine Corps vertical. In this role, Vince was responsible for both Navy and Marine Corp commands and lateral bases across the globe. Vince's responsibilities also included the contractor base that supported the U.S. Navy and Marine Corps supply chain. In 2007 Vince joined the National Air Cargo Sales Team to develop the U.S. Air Force, Navy and Marine Corps business globally. As the Global Business Development Director, Vince led the global sales efforts, more closely managing the supply chain in and out of the Middle East. Vince has made tours into and out of Iraq and Afghanistan, to insure the continued expansion of the supply chain in support of the requirements associated with troop rotations in and out of the war theater. In addition, Vince also penetrated, developed and managed relationships with the US contractor base serving our troops, in and out of the war theater. Vince has an excellent track record or success supporting and negotiating directly with the U.S. Government, Department of Defense and branches of the U.S. Military.
Mr. Gardner resides in San Diego, California and has a BA Degree in Business from the University of San Diego.
About Magno International, LP:
Magno International is a NMSDC-certified Minority-, CVE-verified Veteran- (VOSB) and Self-certified Disabled-Owned Small Business offering integrated global Supply Chain solutions. The company offers a variety of integrated transportation and logistics services including local, national and global air and ocean freight forwarding, time-definite LTL, full truckload and customs brokerage. Magno also offers value added logistics solutions in warehousing, order management, fulfillment and returns management. They provide a highly personalized service and a flat organizational structure that allows them to deliver flexible and customized solutions quickly. More than anything, Magno is committed to delivering the best, most efficient solution at the lowest delivered cost.