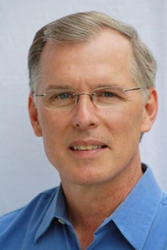 We don't work with a ton of companies. Even though a recruiting fee may be lucrative and attractive, if the company doesn't see me as a valuable part of their recruitment process, I don't want to work with them.
GRANGER, Ind. (PRWEB) September 17, 2014
Lodestar Executive Search's new website and increased focus on contract staffing services illustrates the firm's desire to be a true staffing partner to its manufacturing clients and candidates nationwide.
Established in 2010 as Michael Petras Recruiting, the firm specializes in placing managers, directors, and executives in the agricultural equipment, construction equipment, and complex manufactured products industries. They recruit nationwide on both a retained and contingency basis and boast a deep network of passive job seekers who rank in the top 20% in their career disciplines.
The new website is designed to enhance the experience for both their clients and candidates. It features a job board hosted by Hiring Hook where candidates can search and apply for open jobs through Lodestar Executive Search. They can also sign up for alerts for specific search criteria.
The new site includes a contract staffing page with a video explaining the benefits of utilizing contractors to companies. This is part of Partner Michael Petras' plan to increase Lodestar's focus on contract staffing services.
"The economy is heating up, and manufacturing is hot right now," Petras said. "As things ramp up, it can put quite a burden on existing employees. Employers know they need to hire more professionals to relieve that burden, but it takes time. Hiring a contractor takes half the time, but immediately helps pick up the slack."
Much of the work within the manufacturing sector is "program-driven," meaning that the company may win a bid to work on a particular project slated to be completed within six months to a year, Petras said. In those situations, companies don't want to commit to a direct hire knowing they may not have work for that person when the program work has been completed.
Contract staffing benefits workers as well.
"Some people like being long-term contractors because they want flexibility," Petras said. "More and more people are striving for work-life balance. Contractors don't get tied into office politics, and if a contract assignment is demanding and difficult, they know it's going to end in a few months and they can move on to a new assignment."
Lodestar places its contractors through the contract staffing back-office services of Top Echelon Contracting, Inc. (TEC). As the legal employer of Lodestar's contractors, TEC handles all the legal, financial, and administrative tasks associated with the contract placements, including legal contracts with the clients and candidates, timesheet collection and tracking, payroll processing and funding, background checks and drug screenings, employment paperwork, Workers' Compensation, Unemployment, benefits administration, Affordable Care Act compliance, and more.
Besides providing a streamlined application process and contract staffing information, Petras wanted the new website to clearly differentiate Lodestar from other recruiting firms. The firm is dedicated to listening carefully to the wants and needs of both their clients and candidates to create a match that will benefit both in the long run.
"The principles we talk about on the website are real," Petras said. "We do live by them. We don't work with a ton of companies. Even though a recruiting fee may be lucrative and attractive, if the company doesn't see me as a valuable part of their recruitment process, I don't want to work with them. With job seekers, we want make sure we are putting them in good situations. Good candidates are contacted by a lot of recruiters. We always convey to job seekers that we are listening to their career goals and try to open doors for them in alignment with those goals with remarkable companies."