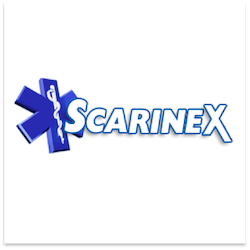 Our vision has been to create an environment that would not only promote learning, but would be fun and inspirational at the same time.
(PRWEB) September 09, 2014
Scar Removal Treatment Company, Scarinex™, is thrilled to announce the launch of a new and improved Facebook page, which is now live. The new Facebook will serve as a platform to share the latest news, advice, and tips on skincare and scar removal, as well as provide a sense of community for those living with skin imperfections.
Scarinex's enhanced Facebook page is designed to create a more educational and supportive experience for users through the use of fun and insightful engagement activities, tips, and encouragement of consumer interaction. In addition to consumer support, Scarinex hopes to provide a sense of inspiration through the use of customer success stories and motivational quotes.
"We are excited to be able to provide a new and improved Facebook experience for our visitors" Amanda Rhodes, Director of Public Relations of Scarinex. "Our vision has been to create an environment that would not only promote learning, but would be fun and inspirational at the same time. We think we've accomplished just that in our recent postings and applications."
Scarinex's enhanced Facebook page has new special features:

Health, skincare, and scarring news, tips and advice
Fun DIY skincare and beauty activities
The ability for users to share their own health and skin tips
Application to Scarinex's newsletter
Direct links to Scarinex's other social media channels, including Pinterest
Numerous online contests and special discounts
Downloadable eBooks on general skincare and scarring
For more information, please visit Scarinex's new Facebook page: https://www.facebook.com/pages/Scarinex-Gel/610486672303000
About Scarinex
Scarinex is a health company that specializes in advanced scar removal treatment systems. Scarinex's products are all natural, and have been proved effective in fading the appearance of scars, keloids, and stretch marks. Visit Scarinex: http://www.scarinex.com/