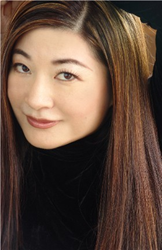 The Loving Summer Series stands on its own as having organic plot lines, tackles social issues such as bullying, suicide, mental illness, and is the first book in new adult and romance to address severe diabetes.
(PRWEB) October 03, 2014
The Loving Summer Series is not new to being an innovative series. Upon its first book's release in 2012, Loving Summer has proven to be innovative in not only the new adult and romance book genres but in all of publishing as well, as being the first book series to poll its fans on whom they should choose for the heroine to be with in a multi-suitors love story. Team Nat, Team Drew or Team Astor. From there, the author, Kailin Gow, will craft the storyline with the fans' input as well.
Also a first in innovation - due to fans' wanting of more steamy scenes - The Loving Summer Series came out with the more mature Donovan Brothers Series in between the Loving Summer Books to provide Drew and Nat Donovans' point-of-view narration, which is steamier and graphic due to the males' perspective. The Donovan Brothers books are meant to be read in order between the Loving Summer Series, which also provides more backstory and character depth to Summer's suitors. Because the majority of readers polled following the release of Loving Summer, wanted a more mature version, two versions of Falling for Summer (Donovan Brothers 1) were released: the YA-Mature version which was cleaner and the Uncut Version with Bonus that contained more adult contemporary scenes. "It's the first of its kind," says the author when asked about the idea behind the book. The author was referring to the concept of releasing an uncut, uncensored book with bonus materials within such short period of time after the release of its predecessor; barely a few months after the world swooned over the romantic tale of the Donovan brothers, Kailin Gow is making women fall in love with them afresh.
"My younger romance novels, especially in the YA or New Adult genre, contain love triangles or more because I have a social aspect to my books geared towards young women and women in general. You want to have choices in life when it comes to deciding who you want to spend the rest of your life with, especially if you're in your teens or twenties. As a speaker and personality on radio and in the media about self-esteem and relationships, I feel it is important for me to convey real life issues and choices into my fiction books when it comes to those issues," Kailin Gow said. "This series had always been interactive from the very beginning which made it unique and original in an organic way. Any so-called similarities to other romance series are due to its love triangle theme centering on brothers in love with the same woman. Yet the Loving Summer Series stands on its own as having organic plot lines, tackles social issues such as bullying, suicide, mental illness, and is the first book in new adult and romance to address severe diabetes."
Drawing from her own life experience knowing two families who had two attractive brothers and a sister with a mother going through a divorce, and also drawing on her own personal struggle with complicated diabetes as well as cyber-bullying as an author, Kailin Gow wrote the Loving Summer Series from the heart. "This is an emotional character-driven story that's not only about romance, but about family, friendship, loyalty, strength of character, dreams, and the zest for life. This is a series that generate strong emotional response from many readers."
Because of its success as a book series, the Loving Summer series has been optioned to be made into a role-play video game and a manga book by Pebble Kick Games and Kailin Gow Comics. Loving Summer has also been optioned and is in development as a film by LondonStar Films and a private investment group with a release date set for 2018. The spin-off book series, an action adventure thriller featuring Nat Donovan is currently being written as a screenplay by Kailin Gow, who spent a decade helping read and judge scripts at film festivals and was a television writer, which will be shopped to some select producers.
An indie success, Kailin Gow is the first indie author to win the prestigious ALA YALSA Reader's Nomination Award for her blockbuster epic fantasy book Midnight Frost from the Bitter Frost Series, which sold over a million copies, is being translated into multiple languages, and is in development as a video game. The Bitter Frost Series is widely distributed in libraries, schools, and select bookstores, as well as all the major e-retailers.
She has won the Benjamin Franklin Silver Awards from the IBPA for her entire YA Dystopian Thriller series called The FADE Series, as well as the Green Book Festival's Winner in Teen Fiction for her YA Dystopian Fantasy The Fire Wars. For her adult books, she won the Indie Excellence Awards in Erotica in 2014 for The Protégé as a best in class for its genre.
Kailin Gow is known as one of the first authors to publish through ebooks and is an indie publishing pioneer, beginning her publishing journey in 2001, gaining recognition and recommendation for her first book series by the US Mental Health Association and PBS Kids. She was featured on CBS Television News as a bestselling author who is doing good in the community as well as in the publishing world, is an Amazon Author Success Story, was a speaker at Book Expo America 2014 as a bestselling and innovative author, was noted by Goodreads in their BEA speech as an "innovative author", was touted as an example of a successful author who balance life and writer's work life on Huffington Post, and was recently referenced by PBS as a breakthrough minority woman author, who broke the ceiling in publishing.
Kailin Gow is again breaking the glass ceiling and iron gates of publishing in a highly competitive environment by being the first indie author to have not just one but multiple book series optioned and now in production as games and soon to be big or small screen. Having over 170 books published under her own name Kailin Gow and over 25 under pen names with over 30 active book series, Kailin Gow is one of the fastest-growing book publishers who will soon be exploding onto our tablets, phones, computers, living room, and theaters.