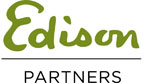 Lawrenceville, NJ (PRWEB) September 16, 2014
Edison Partners proudly announced today a follow-on investment in eSentire, joining Georgian Partners, Cisco Capital, Northleaf Capital Partners and VentureLink in the $14M Series C round. Based in Ontario, Canada, eSentire is the leader in next-generation cyber-security threat protection. The company will use funds for continued innovation and delivery of active threat protection solutions and managed security services, as well as expansion of global sales and marketing operations throughout North America and Europe.
Recognized as a leading security service provider by Gartner, eSentire helps more than 450 financial services, legal and healthcare organizations defend against the most egregious cyber security attacks. eSentire 's solution challenges legacy security approaches, combining behavior-based analytics, immediate mitigation and advanced threat intelligence on a 24x7x365 basis.
"With 100 percent year-over-year growth, the eSentire team has proven its ability to effectively penetrate and lead the cyber-security market," said Lenard Marcus, Edison Partner and eSentire Board Member. "We are pleased to continue to support the team in its product innovation and market expansion initiatives, as they add critical infrastructure and IP-based markets, such as technology and bio-pharma."
"We're delighted to have Edison's continued support, as this is a partnership that has gone way beyond capital to helping us validate our strategy and accelerate sales," said J. Paul Haynes, eSentire CEO. "Through Edison's expertise and network within financial services and enterprise technology, we've not only gained an instant-on sales organization, but also introductions to great prospects."
Edison has financed and guided more than 190 private companies, including 86 Enterprise 2.0 companies. Noteworthy exits include Assessment Systems, Axent, Best Software, InSoft, Marcam, Notable Solutions, Tangoe, VirtualEdge, Visual Networks, and Vocus. Current Enterprise portfolio companies include Billtrust, KDS, Kemp Technologies, LogFire, MotionSoft, Neat, Operative, PlumChoice, VFA and VoxMobile.
About Edison Partners
For 28 years, Edison Partners has been helping CEOs and their executive teams navigate the entrepreneurial journey to becoming successful companies. Through the unique combination of expansion capital and the Edison Edge platform, consisting of strategic advisory, the Edison Director Network, and executive education, Edison employs a holistic approach to nurturing invention and creating value for growth stage businesses ($5 to $20 million in revenue) in financial technology, healthcare IT, enterprise IT, and interactive marketing industries. Edison investment objectives also include: buyouts, recapitalizations, spinouts and secondary stock purchases.
The Edison portfolio has created aggregate market value exceeding $5 billion. Its long-tenured team, based in Lawrenceville, NJ, New York, NY, McLean, VA and Cleveland, OH, currently manages more than $850 million in active investments throughout the eastern United States.
About eSentire
eSentire® is the leader in Active Threat Protection solutions and services, the most comprehensive way to defend enterprises from advanced and never-before-seen cyber threats. eSentire's flagship offering, Network Interceptor, challenges legacy security approaches, combining behavior-based analytics, immediate mitigation and actionable intelligence on a 24x7x365 basis. The company's dedicated team of security experts continuously monitors customer networks to detect and block cyber attacks in real-time. Protecting more than $2.0 trillion in combined assets, eSentire is the trusted choice for security decision-makers in financial services, healthcare, mining, energy, engineering and construction, legal services, and technology companies. In late 2013, eSentire was named to the Deloitte Technology Fast 50 Companies to Watch and cited as a Canadian Innovation Exchange CIX Top 20 most innovative Canadian company. For more information visit http://www.esentire.com and follow @esentire.
Contact:
Kelly Ford
Edison Partners
609-873-9243
kford(at)edisonpartners(dot)com