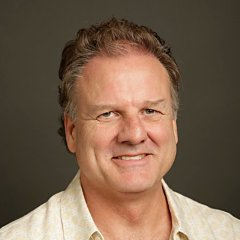 While I am enthusiastic about my contributions, the depth and breadth of knowledge and experience on the board will certainly be an education for me. Looking forward to it!
Farmingdale, NJ (PRWEB) September 09, 2014
The board includes members of the channel community who serve two-year terms. These include telecom agents, master agents, IT VARs, telecom dealers/interconnects, managed services providers, cloud service providers, telecommunications service providers, hardware/software vendors and industry consultants. In addition, there are six association members representing the Alliance Partners, Cloud Girls, CompTIA, Women in the Channel (WIC), Technology Channel Association (TCA) and Technology Assurance Group (TAG).
At CRI, Paul brings industry leading technology solutions to the market. As CTO his leadership has impacted not only CRI's product portfolio but the entire corporate landscape. Paul continues to orchestrate the pursuit of new technologies, and most importantly provide the talented engineering team an executive leadership source for discussing, investigating, designing, integrating and prioritizing future solutions. Paul shapes the story of CRI through the eyes of a visionary emphasizing CRI's commitment as an industry pioneer. This type of enthusiasm and commitment will prove to be a strong asset to the Channel Partners Advisory Board.
"Since it was formed in 2007, the Channel Partners Advisory Board has proved to be a vital part of the success of the publication and the event. We rely on these industry insiders to help make sure our content is on target and that our programs are meaningful to the telecom and IT channels," said Khali Henderson, editor in chief of Channel Partners "We welcome Paul Leatherman to the Advisory Board, and thank him for volunteering both time and expertise."
As a board member, Paul Leatherman will become a regular contributor to the Channel Partners Peer-to-Peer blog (http://www.channelpartnersonline.com/blogs/peertopeer.aspx) and also the Channel Partners Network online community at LinkedIn (http://www.linkedin.com/groupRegistration?gid=1593337).
About CRI
Celebrating nearly 25 years, CRI has a wealth of experience in the messaging industry and has grown to become the premier professional services company for Unified Communications. CRI is also the industry leader in virtualizing UC. CRI's cornerstone is that we innovate in real-time, reflecting on market needs and customer demands. CRI focuses on the application side of communications, providing cutting-edge solutions to our customers while offering exemplary service and unmatched results. CRI is a systems integrator, a certified VMware Enterprise Solution provider, Gold DevConnect Partner for Avaya, and partners with Dell, HP, IBM, Microsoft, and Citrix.
About Channel Partners
Channel Partners magazine is the leading publication for telecom and IT distribution channels. For more than 25 years, Channel Partners has been the undisputed leader in providing news, analysis and education to the indirect sales channels serving the business technology and communications industry. In addition, Channel Partners online (http://www.channelpartnersonline.com) delivers a constant content stream of unique and breaking industry news, feature articles and premium downloadable content. As official media of the Channel Partners Conference & Expo (http://www.channelpartnersconference.com) and Cloud Partners (cloud.channelpartnersconference.com), Channel Partners is the market leader that channel professionals turn to first.
Heidi E. Fulton
Director of Marketing
Heidi(dot)fulton(at)crinj(dot)com
http://www.crinj.com