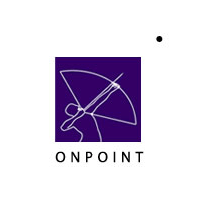 OnPoint is pleased to welcome Dave to our team and we're excited to have him leading business development for our company.
Savannah, GA (PRWEB) September 09, 2014
OnPoint Digital, Inc., a leading learning technology provider, today announced the hiring of Dave Smelser as their new Vice President of Business Development. Mr. Smelser is an accomplished learning technologist and sales executive who recently championed enterprise wide mLearning and eLearning implementations for several of the world's largest telecom, professional services, food & beverage and financial services institutions.
"OnPoint is pleased to welcome Dave to our team and we're excited to have him leading business development for our company," said Robert Gadd, President and Cofounder of OnPoint Digital. "We're confident Dave's tenured experience and deep expertise in our field will greatly benefit all our customers, partners and staff as we endeavor to leverage our leadership position in mobile, social and game-enabled learning technologies and practices for customers around the world."
Mr. Smelser holds a Bachelor and Master of Science Degree in Decision and Information Sciences from the University of Florida. He began his career with Lockheed Martin as a part of the F-35 Joint Strike Fighter Program and spent time in Ernst & Young's Technology & Security Risk Services practice thereafter.
About OnPoint Digital
OnPoint Digital, Inc. is a leading learning solutions provider dedicated to the development of powerful yet affordably priced online and mobile learning tools for the enterprise. OnPoint's CellCast Solution for mobile learning enables organizations to create, deliver and track content deployed to smartphones and tablet devices. Learners use device-specific CellCast Apps to download content (HTML, Video, Audio, PPT, ePub, etc.) including tests/surveys with completion detail and test results fully tracked. Available Apps span all the popular device platforms: Apple iOS®, Microsoft Windows Phone® and Windows RT®, BlackBerry® and Google Android®. Advanced features include messaging, search, social media, learning paths, user-generated content, gamification and security. OnPoint also offers a full-featured Learning Management System software suite for the creation and management of rich-media courseware, assessments, skill tracking and reporting, with numerous options including document management, e-commerce, localization, Single Sign-on and gamification modules. More information at http://www.mlearning.com.