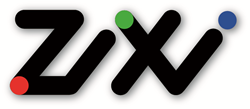 Our customers will be thrilled with the freedom of streaming from professional JVC broadcast cameras wirelessly to their TriCaster systems running through a Zixi-powered JVC ProHD" Michael Kornet, EVP Business Development at NewTek
Waltham, MA (PRWEB) September 10, 2014
Zixi LLC, the industry leader of live broadcast-quality video delivery over public and private IP networks to any device, anywhere, at any time, announces joining the NewTek Developer Network to integrate Zixi Transport Streams with TriCaster multi-camera live video production systems. With this integration, TriCaster customers are now able to receive error-free broadcast-quality Zixi Transport Streams delivered from a JVC ProHD Broadcaster.
TriCaster is the driving force behind the current global transformation taking place in today's broadcast video market. TriCaster integrates everything producers need into a single, elegant, cost-effective and easy-to-use system to capture and publish video of live sporting events, Web-based talk shows, entertainment, worship services, educational courses, corporate meetings and more.
"Our customers will be thrilled with the freedom of streaming from professional JVC broadcast cameras wirelessly to their TriCaster systems running through a Zixi-powered JVC ProHD Broadcaster server. We are excited to be working with Zixi and JVC," stated Michael Kornet, executive vice president of Business Development at NewTek.
"JVC has an established streamlined workflow and integration with Zixi that the market has overwhelmingly embraced. By adding the ability to have a TriCaster accept a Zixi Transport Stream from the ProHD Broadcaster from our Zixi enabled cameras, we are creating a compelling end to end workflow for live event and ENG sports and news broadcasts." Stated Edgar Shane, Vice President Product Management for JVC North America.
"Adding the ability to accept a Zixi Transport Stream into a NewTek TriCaster is really a game changer for production extending the already established large ecosystem that have embraced Zixi as a standard. The possibilities are endless when you consider how a Zixi enabled JVC ProHD camera sending a Zixi Transport Stream over 4G LTE to a ProHD Broadcaster feeding out to a TriCaster switcher improves workflows, lowers cost all leveraging the security, reliability, and quality the industry has come to expect when using Zixi." Stated Yaron Simler, CEO of Zixi.
At the upcoming IBC2014 show, Zixi (Hall 14 stand C.05), NewTek (Hall 7 stand K11), and JVC will all be showcasing the combined offering pushing mock live broadcasts via Zixi enabled JVC cameras, through a ProHD Broadcaster powered by Zixi, to a NewTek TriCaster.
About Zixi
Zixi is revolutionizing contribution, management, production, distribution and consumption of studio-quality video on the Internet. By enabling broadcast news, live sports, service providers, enterprises and video equipment manufacturers to use unmanaged IP networks like the Internet for reliable content delivery to any device, any time anywhere. Zixi's proven, unique transport software eliminates the problems in transporting video that are inherent in IP networks and delivers video of unprecedented quality with no stutter, packet loss or frame-freeze regardless of network conditions. Customers using Zixi to enhance their users' experiences include NASDAQ OMX, the Ultimate Fighting Championship (UFC), Stryker and News Corp. Zixi is privately held and based in Waltham, MA.
###
Press contacts:
Raymond Thompson
Vice President Product Marketing and Project Management
950 Winter Street
Suite 3102
Waltham, MA 02451
W: 781-890-9690 ext 520
Email: raymond@zixi.com
http://www.zixi.com
###