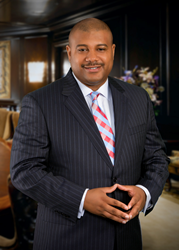 Washington, DC (PRWEB) September 08, 2014
Terry Eaton, firm partner and head of the White Collar Defense & Criminal Investigations Practice Group, will be inducted into the William B. Bryant American Inn of Court on Tuesday, September 8, 2014.
The Bryant Inn, whose mission is to foster excellence in professionalism, ethics, civility, and legal skills, is a professional organization dedicated to litigators. The society of top private lawyers, judges, and government attorneys, all of whom are selected based on an application process, work to promote civility and excellence in the legal profession. Distinguished members of the group include federal judges, DC Superior Court Judges, and Assistant United States Attorneys, along with a host of stellar private attorneys.
"It truly is an honor to be inducted into such a prestigious and respected organization," Mr. Eaton said. "I am also looking forward to working with many of the other members of the Inn of Court as we promote ethics, civility, and professional excellence in our field."
Mr. Eaton's dedication to top-notch legal representation is evident in his vast experience, which includes serving as an Assistant United States Attorney and working in the private sector. He is a highly respected member of the criminal defense bar and also dedicates much of his time doing volunteer work in the DC area. Mr. Eaton earned his bachelor's degree from the University of North Carolina at Charlotte with honors and received his law degree from Duke University School of Law. He launched his legal career as a judicial law clerk to the Honorable James S. Gwin, United States District Court Judge for the Northern District of Ohio, and also worked as an intern at the White House.
"We are extremely proud to have Terry recognized for his dedication, professionalism, and success and are confident that the Inn could not have found a better candidate to promote strong ethical practices and excellence in the legal profession," said Price Benowitz co-founder David Benowitz. "We look forward to seeing his contributions to the group and the legal profession."
###